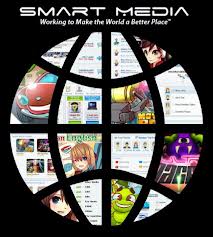 An investment in knowledge pays the best interest.
Benjamin Franklin
Henderson, Nevada (PRWEB) January 16, 2013
Smart Media Technologies announces its latest addition to its great Edutainment line up, Smart Training. While Smart Library is great for computer education and My University is great for traditional education at no cost, the addition of Smart Training helps users to have a better understanding of all the great features that Home Page Pays offers.
Smart Media Technologies has added a new addition to its Edutainment system called Smart Training. Smart Training helps users to quickly understand all the features of Home Page Pays through a series of videos. This type of training is much easier for most people as opposed to reading pages of manuals. Since HPP is one of the most in-depth systems currently online it only makes sense to use videos as the fastest way to train users. Now given that SMT already offers Smart Library for those looking to improve their computer skills and My University for those looking for traditional education, which are both video based, it only made sense to train its HPP users the very same way.
Smart Training users will be virtually taken step by step through each of the great features of Home Page Pays and learn exactly how they work by trained professionals in full HD quality.
Some of these great features include:
Smart Mail - a totally new safe, private, spam free way to communicate online that has many great features not found in e-mail.
Smart Chat - a great fun way to communicate live with family, friends, business associates and clients.
Smart Chirp - an all new way to share thoughts, pictures and videos instantly with family, friends, business associates and clients.
Smart Video - a new way to search and find the best videos online.
My Friends - a tool that allows users to manage and categorize their family, friends, business associates and clients.
My Avatar - allows users to create an online animated persona.
About Smart Media Technologies
SMT offers the solution to the number 1 problem plaguing 99% of all websites: getting their visitors to return. By allowing businesses to brand our Multi-million dollar PC Application and give it away for free to their clients, we allow them to remain in constant contact as well as keep their product or brand on the top of their customers minds. Our system allows their brand to follow their customer wherever they go online.
To learn more about Smart Media Technologies and Home Page Pays visit their website at: http://smartmediaplay.com