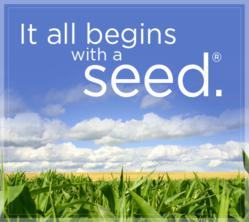 East Greenwich, RI (PRWEB) January 17, 2013
Daniels Agrosciences, LLC, announced today that it has been granted a patent for Pinnacle Prime, a liquid organic fertilizer that is nitrate-free.
Pinnacle Prime, which has an analysis of 3-2-2 and 200 ppm Calcium, provides an easy nitrate-free application of essential nutrients.
Pinnacle Prime was invented to provide a liquid organic package for use on all crop in horticulture, nursery and turf, said Ralph S. Daniels of East Greenwich, Rhode Island and Sherman, Texas, who was granted the patent (number 8,308,838) by United States Patent and Trademark Office (USPTO) on November 13.
As Pinnacle Prime complies with international regulations for organic plant foods, Daniels has also applied for patents in Europe (EPO) and Chile.
To speak with someone directly, contact Carrie Mahoney, vice president, marketing communication & brand integrity, Daniels Agrosciences, LLC at cmahoney.das@gmail.com.
For more information about Daniels Agrosciences, LLC, visit http://www.danielsagrosciences.com.
About Daniels AgroSciences, LLC
The mission of Daniels AgroSciences, LLC is to create and patent unique, innovative technologies and products that are sustainable, organic or organically based and offer the grower economic advantages over conventional products.
Daniels has been conducting scientific research to document positive crop-output responses from its proprietary crop-input, oilseed-extract since 1980 and has developed and distributed leading edge products for use in agriculture, horticulture, landscape, turf and retail markets.
Distributed internationally with exciting new proprietary products continually developed, Daniels's technologies and products are available for license. All products are manufactured and distributed from its Sherman, Texas plant, recently acquired by The Ball Horticultural Company.