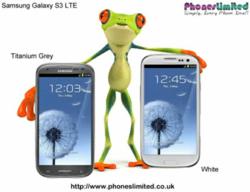 unique form of humour and sometimes insulting comments
(PRWEB) January 21, 2013
As a leading price comparison website for mobile phone deals; Phones Limited, had been looking for a gritty edge to their marketing efforts when they stumbled across a very unique prospect.
Working with Glitterz.co.uk online marketing agency, the concept of Fidel the Phone Frog was born, Glitterz team animate this vibrant coloured frogs head area and superimpose phone images into video to review new phones as they are released.
The agency also gave Fidel a witty and uncompromising personality along with a south American accent. They also wrote a back story for this fictitious amphibian for those that follow the videos and to add interest and a personal touch.
This is the back story to Fidel:
'Fidel is a south American frog who was cruelly snatched from his native country for illegal export as a pet in the UK, he was originally a go-getting, fun-loving amphibian but his whole demeanour changed with his captivity.
But luck was on his side when a young man working within the mobile telecommunications industry took a shine to him in a pet store and gave him a home as well as the start of what was to be a very enjoyable and lucrative existence within the industry.'
His full back story can be found here:
http://blog.phoneslimited.co.uk/fidel-the-phone-frog/
Fidel is now fully employed by Phones Limited to produce weekly video reviews of the latest smart phones, his uncompromising opinion along with his extensive knowledge give him a real edge over the all so mundane rival video reviewers.
Fidel has his own video channels here:
https://vimeo.com/channels/mobilephonesdeals
http://www.youtube.com/user/UKPhonesLimited
Fidel is looked on as a 'real' member of Phones Limited's team and always referred to by name, here's a 'tongue in cheek' quote from MD Andrew Ramsey:
Managing director; Andrew Ramsey is quoted as saying "Fidel's appointment brings a new dimension to our media presence within a rather dull and unimaginative mobile phone price comparison market, we see plenty of innovation and creativity within other areas of price comparison such as insurance but this is the first time anyone from the mobile sector has adopted this exciting and engaging approach."
He went on to explain, "Although Fidel does possess a wealth of knowledge within the industry, our working relationship is at times 'stretched' due to his unique form of humour and sometimes insulting comments, however he looks to be doing a great job for the company and we're glad to have him on-board."
Fidel's most recent video reviews include the new Sony Xperia Z and HTC Butterfly.
About Phones Limited
Established in 2002, this leading price comparison website prides itself on being one of the most comprehensive services for mobile phone deals currently available.
Opting to show all available deals rather than using 'sliders' and 'filters' ensures the customer sees every offer available and is not lead to a deal that might not suit their usage requirements.