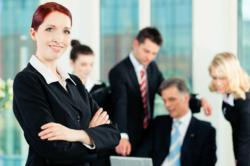 Explore your career options through the premier job board featuring both temporary and permanent positions in all career fields
Washington, D.C. (PRWEB) January 20, 2013
In Texas' competitive business environment, entrepreneurs need to take a proactive stance to differentiate their business from the competition and become successful. Within this context, Texas State Business Network offers an exclusive partnership to create business connections for organizations on a local, regional, and national scale.
TX-SBN, the nation's business and career development expert, understands the process of forging and utilizing connections to open the doors for new opportunities. Signing up with their online platform leads to huge developments in their members' careers and stimulates the growth of their business. TX-SBN offers a comprehensive range of programs to suit the needs of all types of businesses.
Networking Forum
Once members join their program, they have access to a networking forum where members share and exchange business ideas. The forum is properly equipped for business transactions, fundraising discussions and recruitment for job vacancies. Members from around the state have a chance to meet on a regular basis through local chapter meetings. They have the chance to interact with like-minded professionals within their area and gain valuable insights to enhance their career and business.
Strategic Alliances
Texas State Business Network has established solid partnerships with major retailers across the country, offering its members exclusive discounts and benefits. Through their membership, members will also receive support from the Concierge Team that will assist them with tedious tasks such as travel arrangements, which may get in the way of their career or business endeavors.
Advertising Opportunities
Members can also take advantage of the various advertising opportunities offered within Texas State Business Network. The network's Work+Life Magazine increases business exposure and visibility and provides a communication channel for members to present their views and insights. Created and written by members, the publication shares economic and industry trends and, more importantly, insider tips.
Career Resource Center
At TX-SBN, learning is a never-ending process. Members can explore their career options through a premier job board featuring both temporary and permanent positions in all career fields. For younger members, the mentorship program will support them in their career growth. Through scholarships awarded twice a year, Texas State Business Network also supports deserving students in their efforts to attain their educational goals.
About Texas State Business Network
Texas State Business Network (TX-SBN) is a career and business development program established to promote job growth, commerce and networking. It is equipped with the tools, expertise and connectivity to help businesses expand their influence while forging strategic alliances necessary to attain higher levels of achievement. With its integrated infrastructure, TX-SBN holds a powerful online platform for building fundamental connections on a local, state and national scale.