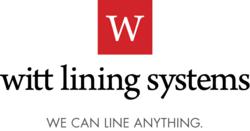 I am very excited to get started and evaluate the results of having a more disciplined marketing program
Claremore, OK (PRWEB) January 17, 2013
Witt Lining Systems has announced that it has just signed a new agreement with JMS Consultations to revamp its current marketing campaign through 2013.
"Our past efforts had been a bit of a piece meal approach," commented Witt Lining Systems President Andrew Hotchkies. "In the past we did a little bit here and a little bit there as our budget allowed but with JMS we will be able to execute a more comprehensive marketing program," he added.
The new program consists of Strategic Planning, Creative Execution, Technology Integration and Team Project Management. JMS Consultations will be developing a marketing plan that will integrate all of Witt Lining Systems' marketing tools into one strategic method. The step by step approach will build the marketing process for individual markets while eliminating any overlapping elements. This critical document can also be updated to address changes as market conditions command.
Jean Marie Saidler, President of JMS Consultations said "We are here to serve as a strategic partner to Witt and provide them the resources to make them even more successful".
"I am very excited to get started and evaluate the results of having a more disciplined marketing program than we have had in the past," added Hotchkies.
Witt Lining Systems is located in Claremore, OK. The company manufactures flexible PVC liners used for corrosion resistance in process tanks, storage tanks, vats, sumps, pits, and containment areas. PVC brands include Spectra Blue, Exceline and Koroseal PVC along with NSF-61 PVC and Teflon liners. For more information contact 1-800-323-3335 or visit http://www.wittliners.com
JMS Consultations, Inc. has been providing turnkey marketing services to companies since 1991. They are proud to serve as a strategic marketing partner to regional, national and international businesses.