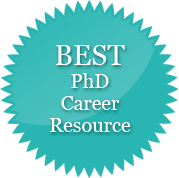 Our tools, tips, and strategies will get them into the jobs they want.
Gunter, Texas (PRWEB) January 23, 2013
Career Confidential, a job search and interview training website, has announced its inclusion on the list of 100 Best Career Resources for Grads and PhDs. The list is published on http://onlinephdprogram.org/career-resource/.
"Making the leap from school to work can be very challenging," according to Career Confidential CEO Peggy McKee. "I am thrilled that we've been named to this list of valuable resources for these job seekers. I know that our tools, tips, and strategies will get them into the jobs they want."
Career Confidential is a job search and interview training company based in Texas. Working with job seekers worldwide, it provides them with universal solutions to the most common job seeker challenges—standing out from the competition, 'selling' themselves to potential employers, and showing their unique value as an employee.
"We teach an aggressive job search style," says McKee. "In today's job search, job seekers just can't afford not to aggressively and powerfully go after the jobs they want. Competition is too high. What we really do is teach jobseekers to communicate with employers in a way that speaks to them and captures their interest in that candidate."
Career Confidential has published hundreds of blog articles with advice on every step of the job search—how to find a job, how to get interviews, how to answer interview questions, how to ask the right questions in an interview, how to follow up after the interview, and much more. One of the most popular article series featured is How to Answer Interview Questions, a series of 101 tough job interview questions and answers.
The company also offers more than 30 job search and interview tools to assist job seekers in most careers and make job searching and interviewing easier and more effective. Tools include a resume writing kit and template, social media profile guides, 30-60-90-day plans, and training on how to get job interviews called the Hidden Jobs Finder. Career Confidential's approach involves video and audio coaching, personal coaching, downloadable PDF handouts, templates, personal reviews, and more. Everything can be found on Career Confidential's Job Search Tools Page: http://careerconfidential.com/job-search-tools/
"We are so proud of the variety of tools and help we offer job seekers. The feedback we get from them every day about how they've been able to find the jobs they need so quickly with our help is why I get up and go to work every day," says McKee. "It's just icing on the cake to be recognized for our work by other websites, including OnlinePhDProgram.org."
About Career Confidential:
Career Confidential is a rapidly growing job search training company based in Texas that specializes in providing job seekers with powerful and customizable tools and techniques to get the jobs they want fast.
Since nationally-recognized recruiting and job search experts Peggy McKee (CEO) and Carl Chapman (CTO) founded Career Confidential in 2009, Career Confidential has grown from one product, the 30/60/90-Day Business Plan, to more than 30 products to guide candidates through every step of the job search.
Career Confidential helps job seekers worldwide. If you would like more information about this topic, or to schedule a coaching session, please call Peggy McKee toll-free at 1-800-691-2562 or e-mail Peggy at Peggy@CareerConfidential.com.