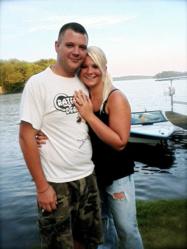 Oregon, IL (PRWEB) January 18, 2013
Blood "Replenishment" Drive Being Held in Honor of Thomas Jones and Chelsea Johnson
On Thursday, January 24, 2013 9am-2pm at the VFW Post 8739, 1310 W. Washington St. in Oregon, The Rock River Valley Blood Center will host a blood drive to help replenish the blood supply. Oregon Fire Fighter Thomas Jones and his fiancée Chelsea Janssen were involved in an incident leaving them both with severe burns. Friends of Thomas and Chelsea wish to host a blood drive in order to replace the blood products that have been used to treat them both. Oregon Fire Protection District and Oregon Fire Fighters Association are cohosts of this drive. This is the last of several replenishment drives.
For more information please contact Jerry Frana 815-652-4206.
The Rock River Valley Blood Center serves as a centralized, community blood center and is the sole provider of blood products and services to Beloit Health Systems, Edgerton Hospital and Health Services, FHN, Mercy Harvard Hospital, OSF Saint Anthony Medical Center, Rochelle Community Hospital, Rockford Health System, SwedishAmerican Health System and SwedishAmerican Medical Center—Belvidere.
For more information or to make an appointment to donate blood, please call toll free 877-RRVBC-99 or find RRVBC on the web at http://www.rrvbc.org.
Contact:
Jennifer M. Bowman
Public Relations and Marketing Manager
Rock River Valley Blood Center
815-961-2343 direct
815-621-8190 cell
jbowman (at) rrvbc (dot) org