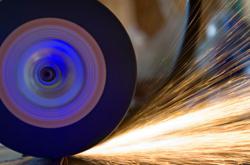 Phoenix, AZ (PRWEB) January 17, 2013
After a successful launch into the central valley of Arizona, JobShopRater.com is pleased to announce its expansion to Los Angeles, California. JobShopRater.com currently has approximately 500 company profiles for machine shops, material processing companies and other job shops in Arizona. With this expansion, it is estimated that the total number of company profiles on JobShopRater.com will increase to at least three to five times that number. Los Angeles is one of the largest markets in the United States, and JobShopRater.com's expansion into this market will greatly benefit the clients in the manufacturing industry who use these shops.
JobShopRater.com helps to match companies in the manufacturing industry with job shops. Through a system of reviews left by current and past customers, a manufacturer can get a better sense of whether a shop will be able to produce the results needed. Users are able to rate a shop's value, ability to produce quality work, meet deadlines and stay on schedule, and their commitment to customer service. Users are encouraged to review their experiences, both the good and the bad, for any company they work with. The will be no change to the site's functionality with this expansion.
As all reviews are screened by a site administrator before posting, JobShopRater.com also benefits machine shops by providing a fair and impartial platform for both commendation and criticism. This screening is in place to prevent abuse, such as multiple reviews for the same shop or self-reviewing. Reviews are not changed prior to posting, so users can get a sense of what actual customers are saying about each shop. Shop owners are also able to contact the site in the event that they feel that a review is untrue or unfair, but the primary benefit for machine shops is see what clients actually think of their work. This also allows them to resolve complaints offline and improve customer service. Clients then have the ability to go back and modify or adjust their reviews once any issues have been resolved.
Site users can search by a number of criteria, including geographical location or type of service needed. Reviews are either listed chronologically with the most recent reviews listed first, or users can sort companies by average rating. Although job shops are able to advertise on the site, those advertisements do not factor into search rankings. Search results are based solely on relevance to the search criteria, by keyword and location.
JobShopRater.com currently lists over 260 different specialty services. With the ability to narrow a search to a specific service and location, the site allows users to find the exact service that they need, either locally or across the multiple markets. Combined with the reviews and rating system, JobShopRater.com greatly facilitates the process of matching manufacturers with job shops that can meet their needs.