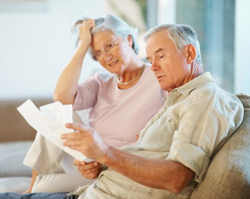 They would refuse people something that is rightfully theirs under European law and which could act as a financial lifeline to many Expats struggling overseas.
London, UK (PRWEB UK) 22 January 2013
Pryce Warner International Group - A recent ruling by the European court of Justice has implemented a rule that would enable all British Citizens over 60 and living in the EEA to claim the £200 winter fuel allowance.
Prior to this an estimated 72 840 Expats claimed the benefit at a cost to the treasury of £16m. The new ruling means up to 444 000 Expats could claim it at a cost of £75 .
Ian Duncan Smith, Minister for Work and Pensions , commented that he would: "Fight these rules" and that "It is ludicrous to have to pay more pensioners living in hot countries."
Ian Duncan Smith and other critics argue that the ruling would offer a winter fuel allowance to those that live in warm countries, and therefore do not require much winter heating.
The current proposed solution is a "sunshine test" based on the average winter temperature of an Expat's country of residence. This would mean that Expats in cold countries would get the allowance, while those in hot countries would not.
Spain is the main country of contention as it is deemed to be a hot country and is also home to thousands of retired British Expats, making it potentially a very expensive and seemingly unnecessary place to offer a winter fuel allowance.
However, the average winter temperature in Spain is only 5 degrees warmer than the UK, and there are parts of Spain that have colder winters than southern England. France, which is also home to many retired Expats, also has very similar weather to the UK.
David Retikin, Director of Operations at Pryce Warner International Group, a Financial Services Provider for Expats, commented: "The notion of a temperature or sunshine test as a means to determine whether or not Expats need the winter fuel allowance is ignorant and impractical. For the sake of fairness it would need to account for regional temperatures not national ones, and would also need to be determined retrospectively on a yearly basis. In addition to this it is wholly unfair to deprive individuals of a benefit that they have every right to claim, and the majority of whom will have paid the necessary national insurance contributions. There is also the matter of whether or not the 444 000 people now eligible, would all claim the allowance. All in all this seems like part of a wider callous attitude directed at British Expat pensioners. Many are suffering frozen pension rates of £35 a week while others languish under the Eurozone crisis while the British government refuses to help them. Now they would refuse people something that is rightfully theirs under European law and which could act as a financial lifeline to many Expats struggling overseas."