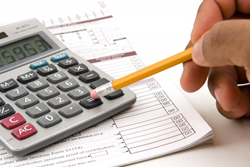 From now on, anyone who is tax resident in Spain must declare all the assets they own outside Spain.
London, UK (PRWEB UK) 18 January 2013
Pryce Warner international Group - A Spanish anti-fraud law introduced in July last year increased the penalties for those who commit tax fraud and set out new powers to collect taxes. Considering the €50 000 threshold is relatively low, almost all Expats in Spain (especially those with property overseas) will be affected.
Failure to report any assets will incur heavy penalties. Undeclared income arising from the asset will be deemed to arise in the previous tax year that is not statute barred, (four years in most cases). This means the penalty can include income tax at the income tax scale rates (where the top rate is over 50% even if the income would normally be taxed under the savings income regime) late payment interest for the last four years, penalties as high as 150% of the total tax due on the asset and a fine of €5000 per each piece of unreported data with a minimum of €10,000.
Expats must ensure that they declare their overseas assets, as any fraud valued over €120 000 will be considered a criminal offence.
A spokesman from Blevins Franks commented: "This is a new, additional requirement for Spanish taxpayers. You remain obliged, as always, to also fully declare your annual worldwide income for income tax purposes, and your taxable worldwide assets for wealth tax purposes. From now on, anyone who is tax resident in Spain must declare all the assets they own outside Spain. The authorities will be very strict with anyone who incorrectly declares their offshore assets."
A new official tax form has been issued and all reporting must be done by the end of the first trimester of each year. The first deadline under these new regulations is the 30th of April 2013. In the future, the deadline will be the 31st of March for the preceding 31st of December.
All asset classes fall under this new legislation, including; accounts, property (valued on cost of purchase), shares, stocks and life insurance policies. If you are the owner, beneficiary or authorised signatory, you will need to declare these assets. if the value of your assets in each class is less than €50 000 you do not need to report them.
You will also not need to report your assets after the first year unless the total value of them increases by more than €20 000.
Tax payers will also need to report the average balance on bank accounts for the last three months of the year. This includes bank accounts, deposits and credit cards in all currencies.
Due to heavy burden of the penalties all Expats in Spain should speak to a tax advisor immediately to ensure that they declare all the assets required before the deadline.