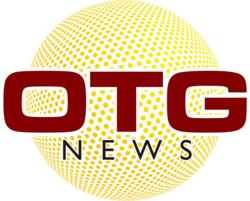 But what I find interesting is that there has been a lot of opposition raised against deporting him, but the opposition seems to be from England. They are saying, 'We don't want him back.'
Thomson, IL (PRWEB) January 17, 2013
In this week's episode of Off The Grid News Radio, host, Bill Heid, has the opportunity to talk to his longtime friend John Eidsmoe, Senior Counsel and Scholar-in-Residence of the Foundation Of Moral Law as well as author of "Christianity And The Constitution." During the radio show they discuss what they perceive to be a backward progression of the Second Amendment. They start their discussion by reviewing the "scuffle" between Alex Jones and Piers Morgan on Piers Morgan Tonight.
Eidsmoe jests about the push to have Piers Morgan deported by saying, "But what I find interesting is that there has been a lot of opposition raised against deporting him, but the opposition seems to be from England. They are saying, 'We don't want him back.'"
Heid goes on to talk about the position Alex Jones takes on the gun control debates. He starts his conversation with Eidsmoe by introducing his thoughts, "His basic motif is, the answer to 1984 is 1776. How we get out of tyranny is to go back to 1776." Heid continues, "To end it there is really to miss the point and I think it is also to lose the debate."
Heid asks Eidsmoe to help shed some light on the ultimate world view of the 1776 time period and how the Founding Fathers' Christian perspectives carved the Constitution. Heid and Eidsmoe quickly lay the ground work for the radio show by discussing the keystones of the American Revolution and what they perceive to be attempts to undermine the Constitution that is happening in today's politics with government officials such as Rahm Emanuel.
In a recent Center for American Progress event, Chicago Mayor Rahm Emanuel encouraged people from politicians to "whatever" to take a backseat on the gun control debates. He goes on to say how he feels that police chiefs and law enforcement officials should be "front and center" in the political push.
To combat gun control advocates like Emanuel, police chiefs across the nation are starting to voice their stance. The sheriff in Jackson County, Kentucky is Denny Peyman. In a statement on January 12, 2013, Peyman stated, "My office will not comply with any federal actions which violate the United States Constitution or the Kentucky Constitution which I swore to uphold."
The debates over gun control are just starting to heat up and build traction. To listen to an educated discussion over the original constructs of the Second Amendment, go to…http://www.offthegridnews.com/2013/01/15/bill-heid-and-constitutional-scholar-john-eidsmoe-give-piers-morgan-a-historical-lesson-on-gun-control-with-john-eidsmoe-episode-139/?utm_source=PR&utm_medium=PR&utm_campaign=PR1-16-13.