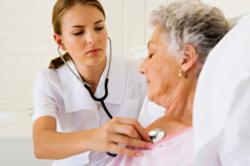 "Care2Learn recognizes the unique training demands that Texas long-term care providers and administrators are experiencing in ensuring there is access to robust training options," noted Tamar Abell, President of Care2Learn
Tampa, FL (PRWEB) January 17, 2013
Care2Learn, Inc., the leader in online continuing education, compliance training and record-keeping solutions for the senior care industry, announced the expansion of its HCSSA administrator courses for Texas DADS certification. The new courses expand the selection of courses that administrators can choose from to meet the rigorous training demands of the Texas DADS certification requirements.
Texas DADS (Department of Aging and Disability Services) rolled out the HCSSA (Home and Community Support Services Agencies) to set the bar for nursing, therapies, dialysis, hospice and other services.
"Care2Learn recognizes the unique training demands that Texas long-term care providers and administrators are experiencing in ensuring that there is access to robust training options to meet the demanding certification requirements of the HCSSA program," noted Tamar Abell, President of Care2Learn. "Our expanded library of more than 80 courses delivers a greater variety of training that is CE-approved and meets the DADS certification requirements."
In all, Care2Learn has 82 courses available to users individually or bundled into four different packages. The expansion of the library means that administrators can complete courses with less redundancy and more varied subject matter and providers can feel confident that their administrators are in compliance with state regulations.
"Care2Learn is excited to offer what is now easily one of the largest libraries of online CE-approved courses for the Texas DADS certification. The stringent demands of this certification make it critical for Care2Learn to provide administrators with easy, 24-hour-a-day access to training to stay current and fulfill requirements," noted Ron Junda, Care2Learn's Education Sales Team Manager.
About Care2Learn
Care2Learn delivers superior online education and training for the senior care industry and holds more than 70 state and national accreditations. Through its award-winning healthcare Learning and Performance Engine, Care2Learn offers individual courses as well as large-scale corporate training solutions for healthcare organizations featuring customizable and easily accessible online universities with a full range of tracking and reporting features. With an online library exceeding 500 courses authored by more than 150 subject matter experts, Care2Learn serves more than 500,000 healthcare professionals in all 50 states and Canada. Founded in 2000 and acquired in 2007 by eLearning provider VectorLearning, Care2Learn is headquartered in Tampa, Florida and is the recipient of numerous community honors and industry awards. In 2012 Care2Learn merged with healthcare eLearning and record-keeping provider Upstairs Solutions to provide even more products and services for its online users. For further information, visit http://www.Care2Learn.com or http://www.Care2LearnEnterprise.com.