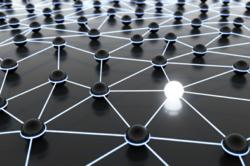 TX-SBN empowers members to maximize their potential by promoting business growth and creating business opportunities.
Washington, D.C. (PRWEB) January 19, 2013
Building a business in a highly populated area can bring both advantages and challenges in the life of an entrepreneur. Home to many people, Texas is determined to be a populous state in the United States. Thus, creating a business in this state will surely be a unique blend of opportunities and challenges.
A smart entrepreneur needs to consider all aspects of a business including finance, marketing, advertising, and strategic planning. Texas State Business Network empowers members to maximize the potential of their business in all respects as TX-SBN is consistently promoting business growth and creating business opportunities for entrepreneurs nationwide.
Establishing a business in Texas will require an extensive and influential network to support them in their efforts to promote their business. It is essential to implement the best strategies to successfully penetrate the market and create brand identity. Within this context, how do entrepreneurs actually begin building their brand equity and communicate this effectively to the right people, using their existing network? Texas State Business Network has an answer to all of these needs.
Here is a list of the services and benefits you can get as a member of the Texas State Business Network:

Work+Life Magazine - Members will get all the publicity and exposure they need by being featured in Texas State Business Network's Work+Life Magazine where they can write about their business. Members from across the country will discover about the products and services that other members are offering. This magazine gives them the chance to communicate their brand message, to influence a larger network, and attract more consumers.
Strengthen their business branding and identity. Texas State Business Network provides the right avenues to help members to establish their brand as a trusted authority in their industry. They can use the personalized action website, video release, or social media platforms. These are specialized tools designed to strengthen members' presence in the industry, and give their business the positive publicity and advertising that it needs.
Expand their network. Networking is without a doubt one of the strongest and most effective marketing tools. Texas State Business Network offers members a networking forum where they can create and maintain strategic relationships. The networking forum will help them meet people who share the same passion for business while helping them benefit from valuable insights on business and entrepreneurship.
With effective business tools and strategies as well as with their membership with Texas State Business Network, members will surely achieve incremental results for their business.
About Texas State Business Network
Texas State Business Network (TX-SBN) is a career and business development program established to promote job growth, commerce and networking. It is equipped with the tools, expertise and connectivity to help businesses expand their influence while forging strategic alliances necessary to attain higher levels of achievement. With its integrated infrastructure, TX-SBN holds a powerful online platform for building fundamental connections on a local, state and national scale.