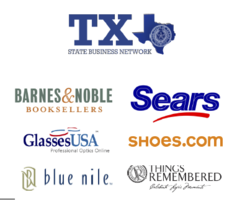 We provide a comprehensive range of benefits and perks that have been exclusively designed for our members.
(PRWEB) January 21, 2013
Establishing a business can be a serious and challenging task. With all the strategies in mind, entrepreneurs can get swamped trying to make critical decisions in their efforts to reach their financial and business goals. It seems as if the work never ends as they strive to stay ahead of the market and on top of their competition. Texas State Business Network offers members the support of a business partner to help them with all these vital issues and award them with exclusive treats and perks.
Expanding their network, reaching more people, building a reputation, these are just some of the most helpful solutions that Texas State Business Network can provide. Moreover, Texas State Business Network is proud to present a comprehensive range of benefits and perks that have been exclusively designed for its members.
Texas State Business Network presents members with the following exclusive benefits:
Exclusive discounts - Texas State Business Network has strong partnerships and alliances with retail stores and top chain stores across the country. Members can enjoy big discounts, special promotions and offers. They can shop more easily and contribute to their savings account more often with these discounts.
E-commerce marketplace -Texas State Business Network will certify members by linking their State Certified website with members' website. This will allow more people to know about the products and services that members are offering. Their fellow members from Texas State Business Network and other consumers can see what they offer. In their capacity as state-preferred business vendors, members enjoy all of these benefits for their business, without having to do extensive direct marketing. This is networking in a digital and creative way.
Concierge service - Texas State Business Network understands that entrepreneurs have long list of things to accomplish. The Network offers its services such as travel arrangements, hotel or restaurant reservations, or booking a flight. Their professional staff members can assist with their skills and expertise in the field. Concierge services help members balance their personal and professional goals, without sacrificing one or the other.
About Texas State Business Network
Texas State Business Network (TX-SBN) is a career and business development program established to promote job growth, commerce and networking. It is equipped with the tools, expertise and connectivity to help businesses expand their influence while forging strategic alliances necessary to attain higher levels of achievement. With its integrated infrastructure, TX-SBN holds a powerful online platform for building fundamental connections on a local, state and national scale.