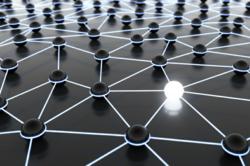 With an unwavering commitment to create more business opportunities for its members, Texas State Business Network upholds personal branding as a key competency.
Washington, D.C. (PRWEB) January 20, 2013
As one of the most populated states in the U.S.A., Texas imposes a challenge on business organizations and the way they build a good network and establish their credibility throughout the state. Texas entrepreneurs should effectively capture the demand of this exceptional market. Texas State Business Network has the resources and connections to make these things easier and simpler for their members.
Unlocking their network, getting special discounts, and enjoying the concierge service, these are just some of the perks that members of the Texas State Business Network are entitled to. Their membership will help them manage their business and TX-SBN will help them build their network and offer them the publicity that their business needs.
To Be Seen and To Be Read
One of the measurements of a business' success is when people are talking about the products or services of the respective business. A very simple, yet powerful tool used by Texas State Business Network is the inclusion of its members in the U.S. Business Almanac. This features the country's biggest and brightest entrepreneurs and professionals from different industries. Being a part of the U.S. Almanac will boost members' credibility and strengthen their position in the industry.
Texas State Business Network's U.S. Almanac features its members and their greatest career achievements. With copies reaching an extensive network across industries and segments, including government and corporations, members will surely get the maximum exposure that they need in the process of raising their brand's awareness and fortifying its credibility.
Members can get featured in Texas State Business Network's other printed materials such as:

Certificate of Recognition. This shows that Texas State Business Network, a third party company, is rightfully endorsing their members to their clients. Thus, people will trust their business more and acknowledge their business as a well-established one. In addition, members receive the Texas State Business Network Exclusive Platinum Seal, which is especially personalized just for them.
Work+Life Magazine. This magazine features articles written by members of Texas State Business Network. Here, they will learn more about the latest trends in the country's economy and in specific industries. They can also benefit from useful business tips that they can apply in their own enterprise. Members can get the exposure that they want and also contribute with their own write-ups and be noticed.
About Texas State Business Network
Texas State Business Network (TX-SBN) is a career and business development program established to promote job growth, commerce and networking. It is equipped with the tools, expertise and connectivity to help businesses expand their influence while forging strategic alliances necessary to attain higher levels of achievement. With its integrated infrastructure, TX-SBN holds a powerful online platform for building fundamental connections on a local, state and national scale.