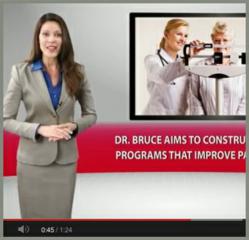 With its expertise in generating traffic for our member websites and providing key messages targeting their brand.
Washington, D.C. (PRWEB) January 19, 2013
Home to more than 6 million citizens, Texas is an ideal place for a business to flourish. Nurtured on industry expertise and appropriate marketing efforts businesses will surely expand their reach across Texas. Texas State Business Network, the national authority in business development, commerce, and networking, launches new programs and tools to help businesses reach their full potential.
Business Opportunities And Beyond
Texas State Business Network is on a mission to offer business organizations the kind of opportunities that they do not want to miss out on, providing them with the marketing and advertising support that it deserves. With an unwavering commitment to create more business opportunities for its members, Texas State Business Network upholds personal branding as a key competency.
Texas State Business Network aims to offer business a brand identity and strengthen its equity on the market. The way businesses communicate their brand builds up their target market and enhances their ability to cater to its needs.
Members can choose the channel that will work best for their business:

Personalized action website. The professional team of the Texas State Business Network will create a personalized action website for every member with the purpose of presenting and promoting their business or career. Accredited by the Texas State Business Network, members will also benefit from increased traffic and ultimately watch their business positioned among the top ranks of search results.
Video Release. Statistics show that videos are 50 times more likely to be selected by search engines among the premier ranks of search results. Within this context, Texas Staten Business Network creates an exclusive, SEO-friendly video release introducing members and their businesses to their existing and future customers. Produced by a highly qualified team of directors and actors, the video release will hit social networks such as You Tube and Yahoo while featuring also on their personalized action website. This high-end video release is an effective tool that promotes their brand, their products, and their services.
Social media setup. Various online platforms such as Facebook and Twitter have become the modern day newspapers. Real time and on-time news: that is what social media is offering. With its expertise in generating traffic and providing key messages, Texas State Business Network will take local brands on a national and international scale.
About Texas State Business Network
Texas State Business Network (TX-SBN) is a career and business development program established to promote job growth, commerce and networking. It is equipped with the tools, expertise and connectivity to help businesses expand their influence while forging strategic alliances necessary to attain higher levels of achievement. With its integrated infrastructure, TX-SBN holds a powerful online platform for building fundamental connections on a local, state and national scale.