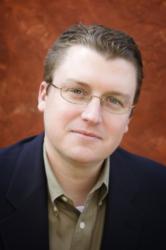 This was an interesting case. It's rare that six cars will be involved in one accident, and I am so glad we were able to secure a fair jury award for our client.
Portland, OR (PRWEB) January 17, 2013
In May of 2010, according to the lawsuit filed with the Multnomah County Circuit Court, Chistina Charvat was injured while waiting in traffic in downtown Portland. In January of 2013, she finally won her case against the defendant driver with the help of Oregon car crash attorney Sean DuBois. Throughout the case, DuBois highlighted the impact the accident had on Charvat's life and the alleged recklessness of the defendant – who hit five cars before ending up on the sidewalk of SW Market St.
"This was a great victory for Christina! We got over $55,000 because the jury understood how greatly this collision changed her life and her future health," DuBois said after the verdict was announced in Charvat v. VanPetten (Multnomah County Circuit Court Case no. 1110-14129).
According to the witness accounts (including several 911 calls), VanPetten was waiting in line at the stop light on SW 4th in downtown Portland when he accelerated around one car (hitting it), ran the red light, and turned onto SW Market. According to his own account during depositions, VanPetten then attempted to brake and hit the accelerator instead – hitting several more cars before finally coming to a stop on the sidewalk. One of the vehicles that VanPetten hit then rear-ended the vehicle in which Charvat was driving.
Charvat's medical records show a sharp increase of medical care needed after her accident. She moved to Portland in January of 2009, and did not see any medical providers until after the car crash in May of 2010. But from May 2010 to December 2011, she had 80 visits to medical professionals. These included massage, physical therapy, chiropractic, and steroid injections for pain.
During the trial,personal injury lawyer DuBois called several witnesses to testify on behalf of the plaintiff, Charvat. Two of these witnesses, Dr. Dawson, DC, and Dr. Rubenson, Ph.D., testified about her future medical expenses as a result of the collision. Dr. Rubenson, who has a Ph.D. in Economics and currently teaches at Southern Oregon University, calculated Charvat's future expenses for the jury (Charvat v. VanPetten, Trial Exhibit #19).
"Before this accident, Christina was in perfect health – she hadn't been to a doctor in over 17 months. After the crash, she had medical appointments almost every week for over a year – the impact on her life was considerable," DuBois said.
At the time of the trial, Charvat's medical bills totaled over $26,000. The jury awarded $37,350.07 for economic damages and $18,500 for non-economic damages (pain and suffering). Many car crash lawsuits are settled before trial, but in this case Geico only offered the plaintiff $15,000 before trial. The difference in the original offer, and the amount awarded at trial (over $55,000), shows how a good Portland injury attorney can help protect injury victims by ensuring that they receive the compensation they deserve.
"This was an interesting case. It's rare that six cars will be involved in one accident, and I am so glad we were able to secure a fair jury award for our client," said DuBois after hearing the verdict.
About Shulman DuBois LLC:
The Portland personal injury law firm of Shulman DuBois LLC, is based in SE Portland, OR. Partners Joshua Shulman and Sean DuBois have experience helping people who have been injured in car, truck, bicycling, pedestrian, and motorcycle accidents. For a free consultation, call 503-222-4411 or visit http://www.portlandpersonalinjuryaccidentlawyer.com.