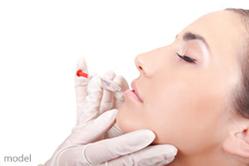 I fully appreciate their position, says Dr. Ourian, plastic surgery isn't for everyone. No one should ever feel obligated to go under the knife.
Los Angeles, CA (PRWEB) January 17, 2013
If you read the tabloids or tuned in to the Golden Globes Awards you couldn't be faulted for assuming that all celebrities are in favor of plastic surgery, but this is not the case. In fact, there's an ever- growing group of stars, including some A-listers, who have taken a public stance against plastic surgery, at least for themselves. The question posed to Dr. Ourian, Medical Director of Epione Beverly Hills, how does the impact of the statements of these celebrities stack up against this week's revelation to Elle Magazine (Morning Glory: Kelly Ripa, go to: goo.gl/vjKOW posted January 15, 2013) by TV personality Kelly Ripa that she gets Botox every 7 months?
"In my opinion," responds Dr. Ourian, "patients are looking for someone to reinforce a position they already hold. If you're leaning against plastic surgery than the comments of celebrities that are against it may dissuade you from moving forward with a treatment. On the other hand, if you're thinking about a minimally invasive treatment like Botox, then Kelly Ripa's may provide the nudge you need to make that appointment."
"The reality, in my opinion, is that the bottom line impact these particular celebrities have is minimal at best, certainly as compared to the state of the economy and patients' pocketbooks," continues Dr. Ourian. "The American Society of Plastic Surgeons reported that 2011 saw a 5% increase in Botox and Dysport treatments over 2010. Numbers for 2012 aren't available yet, but based on my experience that trend continued in 2012 and, so far, into 2013 as well."
According to CBS News (go to: goo.gl/r7N8G), Meryl Streep, Kate Winslet and Melissa Leo have declared Botox a no-go, saying that an immovable face makes it impossible to practice their craft. Vogue UK (go to: goo.gl/gGkNI) reports that Julia Roberts, 45 years old, made a stand against Botox in 2010 after admitting that she had tried it, saying it was not something she would do again. She also does not believe that having surgical procedures to make oneself look younger is something that women should seek. She emphasizes the face and its lines are what tell the story of someone's life and should not be tampered with.
Teri Hatcher also tried Botox but has now sworn off from ever using it again. She took photos of herself right out of the shower without makeup and posted them on Facebook and available for view on CBS News' website (go to: goo.gl/N4hW4).
Dana Delany is another celebrity that had Botox, but in her case it was botched, she tells Prevention.com. The doctor put the injection in the wrong place in her forehead and punctured the nerve. Today, she has no feeling in her forehead. (go to: goo.gl/ENNoA) Needless to say, the 56 year old actress is against any kind of cosmetic surgeries or procedures.
"All injectable treatments, Botox and dermal fillers such as Juvéderm and Restylane are very technique dependent," comments Dr. Ourian. "Patients should be very cautious about the doctor they choose for their treatment. Just last week we posted a six-point checklist I developed for anyone thinking about getting a Botox treatment."
"I fully appreciate their position," says Dr. Ourian. "Plastic surgery isn't for everyone. No one should ever feel obligated to go under the knife. Having said that, it's 2013 and with the latest products and techniques I can really offer my patients a 'natural' rather than 'done' look."
For the latest celebrity plastic surgery news click here.
Dr. Ourian's Epione Medical Corporation, located in Beverly Hills Golden Triangle, offers free consultations for anyone interested in Botox or dermal fillers as well as treatments for acne scars, stretch marks, unwanted fat and many other aesthetic issues.