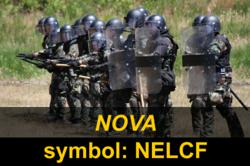 Destin, Florida (PRWEB) January 22, 2013
Nova Electric Immobilization Devices, PLC (Nova EID), a U.K. company with shares quoted on the Berlin Stock Exchange (symbol: 4NE) and shares quoted on the US exchange under NELC; sent out minutes to its last shareholders meeting held in Destin, Florida on December 30, 2012. John McDermit, CEO, announced in the meeting
that NOVA is contemplating entering into serious negotiations with a private
company in the same industry, which could enhance the stock value of Nova's shares.
Nova, also announced its new five shot stun pistol (SP-5) will undergo final testing
by the end of January, and, assuming the tests are successful, will go into full production to meet backlog of demands.
Additionally, sales on its existing products are expected to increase this year as a result of new marketing strategy soon to be introduced.
LEGAL: FORWARD LOOKING STATEMENTS: This document may contain forward-looking statements protected by the Private Securities Litigation Reform Act of 1995, as amended. Such statements include words like "anticipate," "hope," "assume," "expect," "project," "believes," or similar words. Actual results may differ from those results indicated by forward-looking statements. Readers of this document should not assume results will be as indicated by forward-looking statements. There are a number of factors, many beyond the control of or beyond the ability to foresee of Nova EID, that determine actual results. This document nor any of its contents are an offer to sell any securities, investment advice or a solicitation of any offer to purchase or sell securities. URL's referenced above do not incorporate any content into this document.