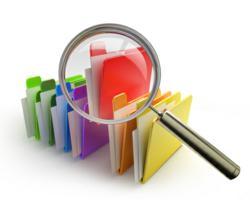 New York, NY (PRWEB) January 17, 2013
Why is it important to conduct a background check on every new employee or business partner for civil suits? Knowledge of the kind of civil suits a future employee or business partner is involved in could prove indispensable for several reasons.
For starters, this knowledge will provide a body of evidence on the character of the person a company is about to do business with. Imagine conducting a search and finding out that the person a company is about to hire has several cases pending where he or she is accusing former employees of wrongful dismissal.
Or a situation where the person a company wants to offer some shares in the company has been accused of embezzlement in the recent past. In both situations, a company might want to carry out more in-depth investigations to confirm that they are not making a mistake in getting into business with such people.
Should a background check show that the person being considered has sued every former employer, chances are that a new company will not be spared either. Even when a company does not risk getting sued, they might not feel too comfortable knowing that they are dealing with a person who seems to enjoy litigation. Litigious people will always have a reason to sue or threaten to sue a company so they should be avoided.
Complete details on the civil suits records of an individual can be compiled by conducting a thorough background check. By obtaining records from new website ArchiveFee.com, companies are in a position to tell the number and types of civil cases a future employee or partner is involved in and to immediately make a decision on whether to continue with the engagement or not. While conducting this background check, make sure that it operates within the law – should a search be in violation of the rights of others, a company may risk getting sued.
About ArchiveFee.com:
ArchiveFee.com provides public records such as background checks, driving records, family records and more while offering 24/7 customer service to back up these products. Contact ArchiveFee.com customer service at josh(at)archivefee(dot)com.