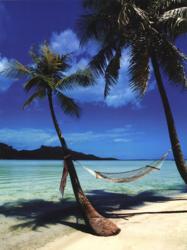 Delray Beach, FL (PRWEB) January 16, 2013
January is typically the coldest month of the year, so many northerners are bundling up dreaming of warmer climates. PosterNation.com added a variety of warm-weather posters to its inventory to help its customers escape the winter blues.
Francois Buchs, co-founder of PosterNation.com, said, "Beaches, palm trees and warm ocean themes are some of our best sellers during wintertime. Our customers can beat the doldrums of winter by framing a beautiful tropical art print for their home or office to create a beautiful focal point in any room."
In addition to tropical-themed posters, PosterNation.com also has a wide selection of scenic posters to coordinate with the decor in any room. Some of the different subjects featured in PosterNation.com landscape posters include: autumn, spring, mountains, meadows, jungles, rainforests and much more.
About PosterNation.com
PosterNation.com offers thousands of high-quality framed art prints and posters featuring themes that include: sports, movies, music, pets, animals, travel, motivational topics, hot people, vintage celebrities and more. The frame shop allows customers to customize their purchase by selecting the cropping, matting, framing and glazing for a framed art print or poster. Please visit http://www.PosterNation.com for more information.