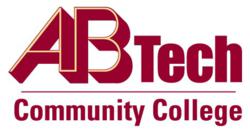 "The secret to being a good community college is finding the community's needs and meeting them. We think we do that by offering programs that prepare students to get good jobs right here at home." - A-B Tech President Hank Dunn
Asheville, NC (PRWEB) January 17, 2013
A-B Tech Community College showed a nearly 8 percent increase for spring enrollment Monday, bucking the national trend of flat or declining enrollment among community colleges. The College had 7,729 credit students signed up for class – compared to 7,179 at the same time last year, for a 7.7 percent increase.
A-B Tech President Hank Dunn attributed the enrollment increase to the College's flexible classes, affordable tuition, and quality education. "More and more people are recognizing that A-B Tech is a smart choice for higher education, whether they are looking for career training or planning to start here before transferring to a four-year university," he said.
"Students can graduate with a two-year degree for about $6,000, a fraction of the cost at four-year public and private colleges and universities," Dunn said. "The secret to being a good community college is finding the community's needs and meeting them. We think we do that by offering programs that prepare students to get good jobs right here at home."
Opportunities to enroll for the spring semester are still available through shortened formats known as minimesters. These classes run either four weeks or eight weeks in length, and provide the same credit as traditional 16-week classes. Minimesters are popular among students who are pressed for time or have difficulty juggling multiple classes. They also are a good option for university-bound students because of the variety of transfer classes available.
Start dates for four-week classes are Feb. 12, March 12 and April 16. New eight-week classes begin March 12. Classes are also available at A-B Tech South, the College's newest location at 305 Airport Road in Arden. To learn more about flexible class schedules or to register for minimester classes, visit abtech.edu.
One of 58 colleges in the North Carolina Community College System, A-B Tech offers associate degrees, diplomas or certificates in more 50 curriculum programs through its five academic divisions – Allied Health and Public Service Education, Arts and Sciences, Business and Hospitality Education, Emergency Services and Engineering and Applied Technology. The Division of Economic and Workforce Development/Continuing Education offers opportunities for specific job training and retraining and personal enrichment classes.
A-B Tech enrolls nearly 27,000 curriculum and continuing education students, and an estimated one in four Buncombe and Madison residents has attended a class at the College.