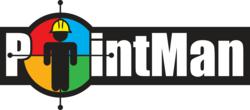 Grand Junction, CO (PRWEB) January 17, 2013
ProStar announced today that Kevin Koch has been hired to manage the company's mobile and cloud development division.
Hiring Kevin to manage the mobile and cloud development is key as ProStar ramps up operations to prepare for the commercial release of its precision asset management and damage prevention applications. "With Kevin's extensive experience in large scale projects from inception to delivery and his skill set in mobile applications, web services and systems integration, it quickly became evident that he would play an instrumental role in managing the development and deployment of ProStar solutions," said Peter Forster, ProStar's CTO, "Kevin's work in developing our PointMan data collection software has exceeded our expectations and his leadership in working directly with Google on our Android OS enabled systems running on Google Maps Engine has impressed all the parties involved."
About Kevin Koch
Kevin Koch has been involved in software development for over 15 years and has provided services to meet a broad range of requirements. From addressing application needs of global Fortune 500 companies to conceptual functions of the small start-up, Kevin's vast experience in developing products covers the full software lifecycle of technology products into the global market place. Kevin provides extensive experience in mobile application development, including the Google Android OS platform. Many of Kevin's innovative solutions have been instrumental in the creation and issuance of patents. Prior to joining ProStar, Kevin was Senior Director of Technology for Thomson Reuters where he managed a large business unit responsible for all aspects of software development, web development, quality assurance, technical writing, project management and IT. While at Thomson Reuters, Kevin managed and rapidly scaled the group and was responsible for delivering innovative mobile, desktop and web based applications. Under Kevin's leadership the group delivered their fully featured flagship product 'Case Notebook' from inception to stable mature product. Kevin also played a significant role in the successful acquisiton and integration by Thomson Reuters of both CaseLogistix and Round Table Group.
About ProStar
ProStar is a technology solutions provider serving the utility and pipeline industry with a modern system for improving asset management and damage prevention practices. ProStar solutions are designed to elevate the accuracy, efficiency and life cycle of subsurface assets by dramatically improving the processes associated with collecting, storing and displaying asset location information. With ProStar's solutions both situation awareness and visualization of relevant location data are significantly enhanced. Learn more about ProStar Inc., at http://www.prostarcorp.com.