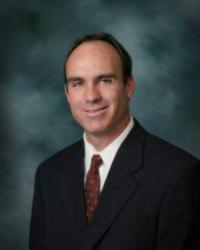 Many hospitals and clinics are reporting lower numbers of flu patients in the past week, but in our clinic, the numbers continue to remain high.
Munster, IN (PRWEB) January 16, 2013
The US Centers for Disease Control and Prevention has confirmed what many local and national hospital emergency rooms have been thinking for weeks – this year's flu has become an epidemic. Fever, coughing, exhaustion, muscle aches and more are driving people to clinics and emergency rooms in mass numbers. James Cantorna, MD, a board certified internal medicine and pediatric physician at Franciscan Medical Specialists in Northwest Indiana, says that while the flu reached high levels earlier than normal, we don't know if the worst is yet over.
"Many hospitals and clinics are reporting lower numbers of flu patients in the past week, but in our clinic, the numbers continue to remain high. So in our part of the country, we don't even know if the flu season has peaked yet," says Dr. Cantorna.
Despite all the information available to patients about the flu, Dr. Cantorna has daily conversations with patients about misconceptions related to the flu, flu shots and the common cold. Many patients don't believe flu shots work or are scared to get the shot in the first place. "I hear many misconceptions from my patients so I spend a lot of time talking to patients and trying to set the record straight," says Dr. Cantorna. He offers several answers and explanations to some of the most common misconceptions he hears:
1. The flu shot can give you the flu. Not true says Dr. Cantorna. "The flu shot does not contain a live virus so it is impossible to get the flu from the flu shot. People can experience soreness or irritation from the shot, which is oftentimes confused for the flu."
2. My whole family got the flu shot and we all ended up with the stomach flu anyway. "The flu shot does not protect against the stomach flu. The flu shot only protects against influenza caused by the RNA virus and is not related to gastroenteritis, which is commonly referred to as the stomach flu."
3. Flu shots can't be accurate because they don't know what type of flu will be bad each year. "Experts from national and international organizations study virus samples throughout the year to create a vaccine that offers protection against three strains of flu that have been identified as being the worst threat for the coming year. Typically, the flu shot is about 62 percent effective. While it's not perfect, not getting vaccinated means you have zero protection."
4. It's too late to get a flu shot. "There is still time to get a flu shot because we have approximately six weeks left in the flu season. If you haven't gotten a flu shot, I recommend getting one today."
Dr. Cantorna also stresses the difference between influenza and the common cold. "Typically, patients who develop symptoms gradually have the common cold, whereas individuals who experience a sudden onset of symptoms, accompanied by a fever, are more likely to have the flu," says Dr. Cantorna.
An otherwise healthy person suffering from the flu is advised to get plenty of rest and fluids and take over-the-counter pain relievers. There are also over-the-counter flu products that may help relieve symptoms. Since these can contain pain relievers, Dr. Cantorna recommends patients read the fine print to avoid over-medicating. Also beneficial are antiviral medications that can speed up recovery if taken within 48 hours of the onset of symptoms.
Individuals with chronic conditions such as heart disease, asthma, COPD, diabetes or HIV/AIDS should contact their doctor at the first sign of possible flu because of the increased risk of serious complications. To schedule an appointment with Dr. Cantorna or any of his partners in Northwest Indiana, please call (219) 924-2500.
Franciscan Medical Specialists is a longtime Northwest Indiana health care organization that offers a wide variety of primary and specialty care services throughout Northwest Indiana and is a part of Franciscan Alliance, the Mishawaka, IN-based healthcare system. Franciscan Alliance is a leader in providing faith-based, integrated health care, using the latest technology and innovative procedures to serve patients at 13 hospitals and dozens of outpatient centers and clinics in Indiana, Illinois and Michigan. For more information about Franciscan Medical Specialists, please visit http://www.medspecindiana.com.
###