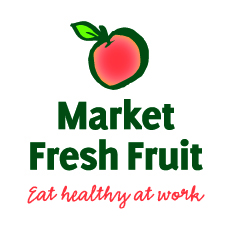 Healthy snacks actually help with weight loss as this will satisfy hunger cravings.
Seattle, Washington (PRWEB) January 18, 2013
In keeping with Healthy Weight Week (January 20–26) it's a great time to remember that fresh fruit can be eaten at all times of the day. It works as a morning snack, afternoon pick-me-up and even as dessert. In a recent report put out by The NPD Group, healthy snacks like fruits and vegetables are chosen over other foods by people who want to lose weight and keep it off. The study shows that more than ever people are choosing healthy snacks over the traditional fare of potato chips, candy, cookies, which have no nutritional value and can contribute to weight gain. The Mayo Clinic reports that healthy snacks actually help with weight loss as this will satisfy hunger cravings.
"Add a fruit or vegetable to every meal and snack," suggests Lisa Crozier of Weight Watchers on the Michigan morning show, Take Five & Company. "Every single one. Just thinking about how having that extra bulk of those good, healthy foods would make it easier to portion control the other ones." Crozier recommends packing a healthy snack and having it at all times. This will remove the temptation to go to the vending machines, a fast food drive-thru, and so on.
Tom O'Connor, owner of Market Fresh Fruit in Seattle, Washington, believes that "healthy habits prevent a range of chronic conditions and diseases." The company provides fresh fruit delivery in the workforce, which according to the handbook, Stop Diabetes @ Work, helps reduce Type 2 diabetes. "7 out of 10 adults in the U.S. don't meet the minimum exercise or nutrition requirements," O'Connor states.
Market Fresh Fruit is a Seattle, WA based company that delivers premium quality, local fruit to the workplace. Since 2010, Market Fresh Fruit is Seattle's only taste-tested fresh fruit delivery service and is recommended by clients at Fisher Radio, Creative Circle Staffing, and Crane Aerospace. Market Fresh Fruit is owned by Tom O'Connor. Every week their Fruit-at-Work program delivers just delicious fruit to over 8,000 Seattle area workers helping employers increase productivity and morale, while lowering employee benefit costs by offering workers a healthy snack over candy or empty white carbs like muffins or bagels.
For more information on Market Fresh Fruit and for a free fruit tasting, please contact Tom O'Connor at 206-304-2464. Also visit the website at marketfreshfruit.com for more information.