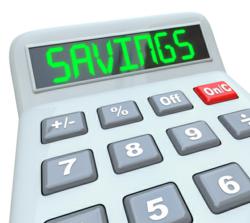 Medical expenses that are non-reimbursed are eligible to be claimed, including prescription medicine and dental surgeries.
(PRWEB) January 17, 2013
There are many eligible savings that may be overlooked when filing taxes. It's important to understand what these potential savings are in order to obtain a better return or alternatively paying less in taxes. These tips from ComparaSave.com will help Canadians be more aware of savings for tax purposes.
Registered Retirement Savings Plans
Canadians are able to contribute approximately 18% of earned income from the previous year. By contributing to RRSPs, it will deduct the contributed amount from yearly income. If a contributor does not make the maximum allowance, the balance of unused contribution room is carried forward. This allows Canadians to make up for the years that they did not maximize their RRSPs. Review notice of assessments for more details on contribution allowance. For first-time home buyers, RRSPs can be used towards the down payment of the home.
Investments
If there are any capital losses from buying or selling shares within an unregistered account, these can be applied against capital gains to help reduce income earned from other investments.
Marital Status
Taxpayers who are single, divorced, or separated with children are entitled to claim up to $10,527 per child, per tax year. That is significantly higher that a tax credit for a dependent child which is $4282.
Children
Any child care expenses including daycares or nannies, typically must be claimed by the parent with the lower net income, and are eligible for children of six years of age or under. If a nanny is employed, be sure he or she reports the income; otherwise no deduction can be made.
Medical Expenses
Medical expenses that are non-reimbursed are eligible to be claimed. This includes prescription medication, dental surgeries, or laser eye surgeries. Medical expenses that total more than $2,032 or 3% of one's net income is eligible to be claimed.
Charitable Donations
Charitable donation receipts are income tax deductible, and can be carried forward and used in another taxation year.
These tips may help with obtaining a better return when filing taxes or lower the tax owed in the least. ComparaSave is dedicated to help Canadians save money on their major household expenses and help find consumers lower mortgage rates, insurance quotes and credit cards.
About Comparasave.com
ComparaSave.com is a digital marketplace dedicated to helping Canadians save money by providing the lowest insurance and mortgage rates, as well as credit card and holiday comparisons, from a network of over 40 providers. Launched by Insurance Hotline, ComparaSave.com has partnered with insurance companies and brokers, mortgage professionals, credit unions and other financial institutions to ensure consumers get a fast, free and easy-to-use service. ComparaSave.com is a division of Insurance Hotline.