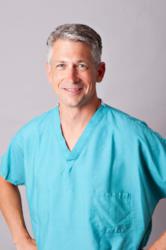 One of our goals for the past 10 years has been to help minimize stress while maximizing success for patients while they are in treatment, which is why we have multiple locations and are accessible off hours, says Dr. Mark Leondires.
Norwalk, CT (PRWEB) January 23, 2013
Infertility patients in Eastern Fairfield County can now benefit from the cutting-edge medical treatment and personalized patient care of Reproductive Medicine Associates of Connecticut (RMACT). Fairfield County's leading fertility practice and egg donation center is opening its fourth location at 115 Technology Drive, Trumbull, CT.
"One of our goals for the past 10 years has been to help minimize stress while maximizing success for patients while they are in treatment, which is why we have multiple locations and are accessible off hours," says Dr. Mark Leondires, Medical Director at RMACT. "We want this new location to be an added convenience for existing patients, and to reach new patients who want to pursue their family building journey's with RMACT. Trumbull is a vibrant, growing area and we are excited to be there."
At the Trumbull office, patients will meet with their fertility team for consultations, diagnostic testing such as blood work and uterine evaluation, morning monitoring and minimally invasive treatments such as intrauterine insemination. RMACT's embryology lab, cryogenics facility and IVF procedures will continue to be conducted at the Norwalk office. Patients interested in making an appointment at the Trumbull location should call 203-880-5340.
This announcement comes shortly after the fertility practice added a fifth doctor to the practice, Dr. Shaun C. Williams, who has been serving patients in the area for over seven years. The Trumbull office will be Dr. Williams' primary location, although all five RMACT board-certified reproductive endocrinologists rotate seeing patients in Danbury, Stamford, Norwalk and Trumbull.
Dr. Williams earned his undergraduate degree from University of Texas at Austin and went on to study medicine at Baylor College of Medicine in Houston, Texas, where he was part of the Alpha Omega Alpha Honor Medical Society. He completed his internship and residency at The University of Texas Southwestern Medical Center, where he received the Berlex Labs Resident Teaching Awards. Dr. Williams did a fellowship in reproductive endocrinology and infertility at The Jones Institute for Reproductive Medicine at Eastern Virginia Medical School. Dr. Williams has been published numerous times, and has presented five of his abstracts at American Society of Reproductive Medicine's (ASRM) annual conference for professionals in the infertility field. He is a member of ASRM, Fairfield County Medical Association, Fellow of American College of Obstetrics and Gynecology, and associate member of Society for Reproductive Endocrinology and Infertility.
About Reproductive Medicine Associates of Connecticut (RMACT)
RMACT specializes in the treatment of infertility, including assisted reproductive technologies (ART) such as intrauterine insemination (IUI), in-vitro fertilization (IVF), and Comprehensive Chromosomal Screening (CCS). RMACT, Fairfield County's largest fertility clinic and egg donation center, is one of 11 leading In Vitro Fertilization (IVF) centers nationwide chosen by In Vitro Sciences to participate in its Centers of Excellence program. RMACT has offices in Norwalk, Danbury and Stamford, and affiliate New York fertility clinics serving Putnam and Dutchess counties. RMACT also offers infertility treatment financing and support services through RMACT Integrated Fertility & Wellness Center, such as nutrition counseling, massage therapy, psychological counseling, acupuncture and yoga.
The RMACT team of Board-Certified Reproductive Endocrinologists includes Drs. Mark P. Leondires, Spencer S. Richlin, Joshua M. Hurwitz and Cynthia M. Murdock. All physicians are members of the American Society for Reproductive Medicine (ASRM), the Society for Assisted Reproductive Technology (SART) and the Fairfield County and Connecticut Medical Societies. RMACT's IVF laboratory is accredited by the College of American Pathologists (CAP), and CLIA; other accreditations include the Accreditation Association for Ambulatory Health Care (AAAHC) and the American Institute for Ultrasound in Medicine (AIUM). For more information visit http://www.RMACT.com or find us on Facebook.
###