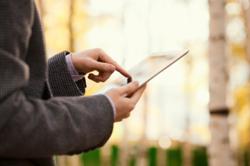 Orlando, FL (PRWEB) January 18, 2013
Vacationers looking for the best travel deals in the new year can find them on Hotelsescape.com, which has listed the top 5 destinations for travel deals this month.
"January is an ideal time to take advantage of off-peak hotel rates because the holidays are over," said Sunil Govind, president of Hotelsescape.com. "While warm weather destinations are obvious vacation destinations in January, it is also a great opportunity to visit major cities that have fewer tourists this time of year."
Among the more tropical destinations, Fort Lauderdale, Florida leads the pack. Best known as a Spring Break destination, this beautifully manicured city along the Atlantic Ocean attracts lovers of fine art and fine dining year round. "Fort Lauderdale is close to Miami and everything South Florida has to offer, but vacationers can save money by staying in Broward County instead of Miami-Dade," said Govind.
Also in the Sunshine State, Orlando remains a perennial favorite among travelers throughout the year. Walt Disney World has four theme parks and two water parks (one of which remains open even during the winter months), and Universal Studios/Islands of Adventure and SeaWorld round out the list of major theme park attractions in sunny Orlando.
While Orlando ranks as the most family-friendly city on Hotelsescape.com's list of top travel destinations, there is plenty of grown-up entertainment at reasonable prices in Las Vegas, Nevada. "Las Vegas is constantly renewing itself with state of the art casinos and celebrity entertainment," said Govind. "It's definitely more like Disneyland for adults."
While Las Vegas and Orlando's economies are centered around tourism, the large international cities being promoted by Hotelsescape.com include New York City and Mexico City.
New York City remains a popular destination for U.S. and international travelers. From Broadway plays and Times Square to the Empire State Building and the Statue of Liberty, Govind notes that there are an incredible amount of things to do and places to see in the Big Apple, and the deals at Hotelsescape.com enable hotel guests to be close to all of the action.
Like New York City, Mexico City offers its own unique brand of culture through music, art, dance, cuisine and world class museums. "Mexico City is truly the heart of Mexico," said Govind. "With 20 million inhabitants, it ranks among the largest cities in the world."
Govind added that the hotels, resorts and other properties listed on Hotelsescape.com for these top five cities as well as other travel destinations are close to many of the main tourist attractions in each of these cities..
About Hotelsescape.com: Launched in 2007, Hotelsescape.com is a travel website that features deals on flights, hotels, vacation rentals, car rentals and cruises, and includes tourist information for hundreds of travel destinations.