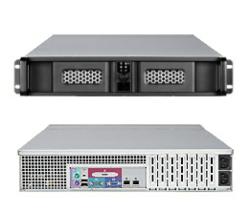 DB Networks Adaptive Database Firewall is opening up a new era in database security
San Diego, CA (PRWEB) January 17, 2013
DB Networks, an innovator of database security equipment, has been selected as a finalist for the 2013 Info Security Products Guide Global Excellence Awards in three categories. Info Security Products Guide is the industry's leading information security research and advisory guide. These prestigious global awards recognize security and IT vendors with advanced, ground-breaking products and solutions that are helping set the bar higher for others in all areas of security and technologies.
"DB Networks is extremely honored to be selected as a finalist by Info Security Products Guide. We would also like to extend our congratulations to the other finalists," said Brett Helm, CEO of DB Networks. "Our Adaptive Database Firewall is opening up a new era in database security and we're excited with the response we've been receiving from customers. We truly believe this recognition from Info Security Products Guide further validates our complete commitment to our customers and their security needs."
The category winners will be announced at the 2013 Info Security annual awards ceremony being held on Feb. 27, 2013 in San Francisco.
About DB Networks
DB Networks is innovating database security equipment for organizations who need to protect their data from database attacks. DB Networks Adaptive Database Firewall is an effective countermeasure against SQL Injection and database Denial of Service attacks. Unlike traditional database security solutions, which require extensive customization, as well as time-consuming white list/black list maintenance, DB Networks patent-pending behavior analysis technology is able to rapidly and automatically adapt to changes in the threat profile to provide continuous protection for your databases. DB Networks is a privately held company headquartered in San Diego, California. For additional information, please visit us at dbnetworks.com.
About Info Security Products Guide Awards
SVUS Awards organized by Silicon Valley Communications are conferred in four annual award programs: The Info Security's Global Excellence Awards, The IT Industry's Hot Companies and Best Products Awards, The Golden Bridge Business and Innovation Awards, and Consumer Products Guide's Best Choice Awards. These premier awards honor organizations of all types and sizes from all over the world including people behind them, the products, performance, PR and marketing. To learn more, visit http://www.svusawards.com