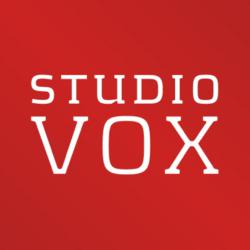 We're creating the most powerful online network and marketplace for creative professionals to promote themselves and their businesses
Beverly Hills, CA (PRWEB) January 22, 2013
StudioVox believes the combined expertise of these individuals in digital media, Internet technology, branded content development, and strategic business development will help guide growth initiatives for StudioVox.
The following individuals have been newly appointed to the StudioVox Board of Advisors.

Steve Wadsworth – Steve is the President, CEO and Board of Directors Member of Tapjoy, a mobile advertising and monetization platform for mobile apps. Steve spent 11 years as the President of Walt Disney's Interactive Media Group and is a leading authority in building successful online businesses including the number-one kids' site Disney.com, the number-one sports' site ESPN.com and ABC television's online brands. He led DIMG's global creation and delivery of content across interactive media platforms including, mobile, Internet, video games, and social media.
Bob Sirmans –Bob held the title of Sr. Vice President, Business Development at I-Play where he oversaw strategic partnering and the interactive television division. He also served as Vice President, Business Development at AOL where he ran business development teams supporting $850 million in annual revenue and negotiated and restructured nearly one billion dollars of mission critical partnerships.
Scott Donaton – Scott is the President, CEO and Founder of Ensemble Branded Content (IPG Mediabrands), a creative developer of brand inspired content. An expert on branding and media, Scott was honored as one of the most 21 Intriguing People in Media, recognized for his "uncanny ability to anticipate the next big thing." Prior to Ensemble, Scott served as publisher and editor of Entertainment Weekly and Advertising Age. During his tenure with Advertising Age, Scott founded Ad Age China, and launched the highly regarded multi-platform franchise Madison & Vine.
"StudioVox is at the center of an incredibly exciting growth industry. We're creating the most powerful online network and marketplace for creative professionals to promote themselves and their businesses," said Amanda Slingerland, CEO and co-founder of StudioVox. "We believe the combined experience of these three people represents the best of digital and Internet business ingenuity and their collaboration on strategic initiatives will be instrumental to the growth and success of StudioVox. We are excited about our future with the support of these industry professionals."
About StudioVox
Founded in 2010, StudioVox is the only digital platform where creative professionals, agencies, creative companies and fans converge on a single platform. This vibrant community creates the foundation for StudioVox to become the most effective medium for promoting creative people in the world. Currently in private beta, StudioVox successfully raised $890K in its Series AA round and recently opened its Series A round to raise $2M in anticipation of its public launch Spring of 2013.
For more information, please visit: http://studiovox.com/ Facebook link Twitter link
# # #