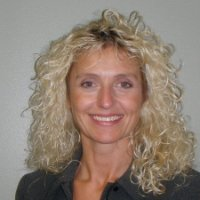 ...putting the right people with the right skills in the right jobs at the right times...
Atlanta, GA (PRWEB) January 17, 2013
On January 16, 2013, co-hosts Lee Kantor and Stone Payton of BusinessRadioX®'s Learning Insights discussed talent management with Andrea Lawson from Exide Technologies.
Lawson is Vice President, Talent Management with Exide Technologies. Her expertise is in leading both public and private sectors, and consulting in multiple industries, with a focus on learning and development; performance management and culture change succession; leadership, executive and high potential development. Lawson is focused on delivering business results by building an engaged and high performing workforce. She describes her role as "putting the right people with the right skills in the right jobs at the right times." She has over 20 years' experience in the learning & talent management field working collaboratively across complex global matrix organizations. Lawson has spent time in hospitality, financial services, consumer products and manufacturing industries.
Exide Technologies serves the complex stored energy needs of its customers around the globe, providing services and systems that enhance vehicle performance and fleet utilization as well as those that reduce risk of temporary interruptions. Exide's strengths include its global footprint and melding of two significant bases of experience and technology in the transportation and industrial battery industry.
According to Lawson, talent management and development is a key business priority at Exide, including talent stewardship, professional training and development, and offering competitive rewards. Exide's goal is a balance between developing and promoting the best and the brightest employees from inside while attracting fresh ideas and perspectives from outside. Explain's Lawson, "Ultimately, it's about how do we attract, develop and retain the right talent."
To learn more about Andrea Lawson and Exide's approach to training, you can listen to this interview in its entirety at Learning Insights.
About Learning Insights Radio:
http://www.learninginsights.businessradiox.com
Learning Insights airs weekly on Wednesdays at 10am EST. Co-hosts Lee Kantor and Stone Payton interview learning professionals Improving Performance to Drive Business Results. Learning Insights is sponsored by TrainingPros.
About BusinessRadioX®:
BusinessRadioX® provides a turnkey solution for business owners who want to leverage the power of internet radio to meet their best prospects, establish credibility for their organization and heighten the placement of their brand in search engines rankings. With a professional venue and a proven formula, BusinessRadioX® helps hosts podcast their shows and create a regular stream of dynamic content to share with their prospects and feed the search engines every week. Programs are recorded and streamed live to the internet from our studios in the greater Atlanta area. For more information or to hear a live show, visit: http://www.businessradiox.com.