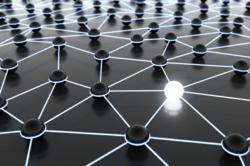 Missouri State Business Network offers members the instruments necessary to succeed in their brand building efforts.
Washington, D.C. (PRWEB) January 23, 2013
Smart marketing strategies always include brand building as a crucial component of their success. Brand identity is responsible for how and what businesses communicate to their audience. It also determines the target market of a business and has a strong influence on marketing plans. Basically, brand identity becomes the spokesperson of any business and all aspects associated with a brand will always be associated with the business that owns it as well.
In their efforts to ascertain their business as an authority in the industry, entrepreneurs will need to use brand communication. The role of any brand is to communicate a specific message about a business to a target audience clearly and effectively. Consequently, depending on their brand building actions, businesses will be perceived in a positive or negative manner.
Brand Communications
Missouri State Business Network launches new opportunities to help members create and strengthen their brand identity. Understanding the challenges of brand building and difficulty to convey an accurate brand message, MO-SBN has developed the tools necessary to have business members address the right audience with the right approach.
Missouri State Business Network offers members the instruments necessary to succeed in their brand building efforts:
Press Release - The expert writers of Missouri State Business Network will create a high quality press release to highlight the greatest career accomplishments of their members and also promote their brand. Syndicated through authority communication channels, the press release will reach local media and important associations, raising brand awareness and advertising members' skills.
Multi-media Promotions Program - Missouri State Business Network understands the importance of good ranking to increase leads and sales. As a result, they have created the multi-media promotions program that reaches premier media organizations to endorse members' credentials and build their credibility within their industry. Due to this third-party endorsement, search engines will place their members on top of their search results.
Local Chapters Meetings - Attending local chapters meetings is a good opportunity to enhance members' career, promote their business, learn new things, and share their expertise with people who show the same passion and dedication for business.
About Missouri State Business Network
Missouri State Business Network (MO-SBN) is a career and business development program established to promote job growth, commerce and networking. It is equipped with the tools, expertise and connectivity to help businesses expand their influence while forging strategic alliances necessary to attain higher levels of achievement. With its integrated infrastructure, MO-SBN holds a powerful online platform for building fundamental connections on a local, state and national scale.