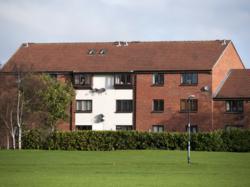 The 2013 outlook and optimism on the building of multifamily housing continue to rise and soar higher than that of previous years.
Albany, NY (PRWEB) January 17, 2013
The Fall 2012 Multifamily Rental Market Report©, released by Sunrise Management & Consulting and encompassing all of the New England states and New York State, excluding metropolitan New York City, showed a steady growth pattern in most asking rents, in a fairly stable Northeast Market Region from years past. Most regions have reported increased gains in their rental rates from the previous Fall 2011 data. These results are due to the increasing desire for multifamily rental housing units, along with the flexibility and amenities they offer in uncertain economic times.
Key points revealed in the report are as follows: New York State shows a strong upswing as stability continues; most New York State regions showed a continued growth from the previous year; the Capital Region again showed growth with a 6.53% increase from the previous year continuing its overall strength for the second year in that market area and finally the North Country Region reported a 7.21% increase in rental rates from the previous Fall 2011 report.
New England states also continue on a stable path according to our research: Connecticut remained stable from its Fall 2011 standing to present; Maine continued to show a modest increase in rates from the previous year; Rhode Island had a dramatic increase from the Fall of 2011 to Fall of 2012 with 8.05% to lead all Northeast regions with the largest percentage gain for the previous year and both Eastern and Western regions of Massachusetts have continued a steady increased rate growth from the Fall 2011 figures.
A common trend among most regions surveyed in the Northeast, appears to be that of a rise in the rental rates of smaller unit types, in particular lofts, one and two bedroom sized units. The flexibility of renting, along with the many available unit amenities, coupled with a still somewhat strained economic forecast has forced the demand away from traditional home ownership and more towards multifamily rental housing. A slight pricing weakness was noted for the larger unit mixes as the single-family ownership market continues to improve.
In the previous year we saw a rush of new construction taking place to bring multifamily housing to a distressed market in need. This year has continued that same trend in efforts to curb this under-supplied market, while 2013 already appears to have the potential for a more accelerated pace than that of the previous two years with the probability of eliminating the "distressed" label on the multifamily rental housing market.
The 2013 outlook and optimism on the building of multifamily housing continue to rise and soar higher than that of previous years. According to the Multifamily Production Index (MPI) at the close of the second quarter of 2012, construction of low rent and market rate units were at an all-time high, and for-sale units peaked at their highest point since 2005.
Owners/Landlords will continue to maintain their return margins as the operational costs of business (i.e. taxes, insurance, and maintenance) continue to rise. In general the multifamily rental market continues to be constrained due to the lengthy development cycle, while rental rates are expected to continue to rise but at a lower pace.
Sunrise Management & Consulting has been providing market research to the multifamily industry since 2001. The data has been updated on a bi-annual basis utilizing proprietary software. The software includes a reporting package and scoring system, which together creates The Property Gauge™ a real estate research, analysis and tools service that specializes in providing accurate and reliable information and reports on the multifamily sector of the real estate market. The Property Gauge™ recently updated its website with a myriad of new services and tools for owners, investors and managers of multifamily housing. Unlike anything in the industry, The Property Gauge™ at http://www.thepropertygauge.com currently houses data for over 76,000 properties from all 50 states and provides evaluation and assessment tools and resources necessary to maintain optimal multifamily rental housing efficiency.
The research team at Sunrise Management & Consulting compiled the information by surveying over 1900 apartment communities, representing over 300,000 apartment unit types. The Sunrise Management & Consulting bi-annual survey of rental conditions in the multifamily housing arena, which details average asking rental rates by unit mix, by square footage, and tracks historical trending data on a county basis is available from Sunrise Management & Consulting, at http://www.sunrisemc.com.