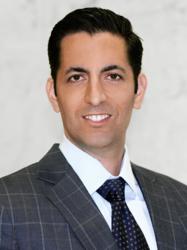 These two procedures will do a great deal to benefit our patients and their esophageal health.
Beverly Hills, CA (PRWEB) January 30, 2013
As part of his commitment to helping patients maintain esophageal health, Dr. Peyton Berookim now offers two new procedures for the detection and prevention of esophageal conditions. They are the ESO pill, which allows for esophageal visualization without sedation, and endoscopic radiofrequency ablation (RFA) therapy, which allows Dr. Berookim to remove pre-cancerous tissue from the lining of the esophagus.
"These two procedures will do a great deal to benefit our patients and their esophageal health," said Dr. Berookim.
A revolutionary in-office procedure, ESO takes just twenty minutes and is far less invasive than other methods of visualizing the esophagus. During the procedure, the patient lies down and swallows a tiny, wireless camera about the size of a multi-vitamin. Over the next ten minutes, the camera slides down the esophagus, taking hundreds of pictures. After the procedure the ESO Pill will travel through the stomach and eventually be excreted naturally.
The ESO pill allows for early detection of a number of esophageal issues including esophageal varices, esophageal cancers, esophageal ulcers, esophagitis, GERD and Barrett's esophagus. A disorder of the esophagus, Barrett's disease develops when a constant barrage of stomach acid causes the cells of the esophagus to undergo a genetic change, becoming pre-cancerous in some cases.
"In the past, patients with Barrett's esophagus had fewer treatment options available to them," said Dr. Berookim. "They were often told to wait while doctors monitored their condition for signs of esophageal cancer. Endoscopic radiofrequency ablation (RFA) therapy offers new hope for sufferers of Barrett's disease, and I'm pleased to be offering this beneficial treatment in my office."
While ablation therapy is not a new procedure, the technology of the HALO system provides improved control and precision to physicians, making it easier to destroy the unhealthy esophageal tissue without injuring the healthy cells in the vicinity.
During the procedure, Dr. Berookim will utilize the HALO System's endoscopic radiofrequency ablation therapy to destroy the pre-cancerous esophageal lining. . Once the unhealthy tissue has been eliminated, new healthy tissue will replace it. Performed on an outpatient basis, the procedure takes about 30 minutes and requires no surgery or incisions.
"Research suggests that endoscopic RFA may help prevent Barrett's patients from developing a fast-growing cancer known as esophageal adenocarcinoma," said Dr. Berookim. "My hope is that new procedures like ESO and RFA therapy will enable us to
find and treat esophageal conditions earlier, preventing the development of cancer. ."
If you are interested in learning more about the ESO pill for esophageal visualization, or RFA therapy for the treatment of Barrett's esophagus, please call Dr. Berookim at 310.271.1122, or visit the Gastroenterology Institute of Southern California.
Dr. Berookim performs the RFA therapy at La Peer Health Systems. An outpatient surgery center in Beverly Hills,La Peer was founded by doctors with a focus on providing excellent patient care alongside the most cutting-edge medical treatments available. With 40 world-renowned physicians in 13 specialties, we offer comprehensive medical treatment that takes patients from consultation to diagnosis, treatment, surgery, and ultimately aftercare. Our 13 medical departments include orthopedics & sports medicine, gastroenterology, head & neck surgery, colorectal & general surgery, podiatry, ophthalmology, pain management, plastics & reconstructive surgery, gynecology, spine surgery, interventional cardiology, bariatric surgery, and anesthesiology. Unlike large hospitals, La Peer's unique structure offers extremely personal care in a safe and controlled environment. More information about La Peer Health Systems can be found at http://www.LaPeerHealth.com.