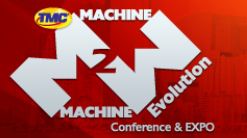 We are very pleased to have ILS Technology joining us as a M2M Evolution platinum sponsor and we are excited to see what their workshop has in store
Boca Raton, FL (PRWEB) January 17, 2013
January 17, 2013 (Boca Raton, FL) –ILS Technology has signed on to be a Platinum sponsor of the M2M Evolution Conference & Expo and will host an M2M workshop and cocktail party on January 29, 2013.
The ILS Technology M2M Workshop will bring in top analysts to discuss the latest trends in the M2M marketplace. Attendees will get to know key M2M players and experience the deviceWISE M2M Application Platform first-hand. Attendees will have the opportunity to create an application on the ILS Technology deviceWISE M2M Application Platform in just hours including connecting intelligent devices to the network, creating alerts and triggers and interfacing directly with an enterprise IT system.
An industry roundtable moderated by Abe Najad of the Telecommunications Industry Association will feature leading industry experts: James Brehm, Senior Strategist & Consultant for Compass Intelligence, Robin Duke-Woolley, Founder & CEO of Beecham Research and Craig Resnick, Vice President of Group, Consulting for ARC Advisory.
The workshop will be followed directly by The Battle of The Platforms at 2:00pm and conclude with a cocktail reception at 5:00pm.
M2M Evolution Conference & Expo is collocated with ITEXPO, one of the world's largest and best-attended communications and technology trade shows, on Jan. 29 – Feb. 1.
"We're looking forward to sharing our view for the M2M marketplace at this event right in our own back yard," said Lawrence Latham, Chief Customer Officer of ILS Technology. "Our thanks go to our sponsors and partners Kontron, Oracle, Data Remote and Kore Telematics for their help bringing this event to life and for their commitment to making M2M simple for corporate adopters."
M2M Evolution will focus on how machine-to-machine (M2M) technologies and the "Internet of Things" can be utilized to significantly improve business processes, minimize risk, spur innovation, and drive revenue. Conference programming will feature specific applications within the supply chain, transportation, energy, and healthcare sectors. ILS Technology will exhibit in booth #116.
"Machine to machine communications has experienced tremendous growth, and is poised to continue that trajectory for the next several years as more and more vertical market segments discover and capitalize on its benefits," said Carl Ford, CEO of Crossfire Media. "We are very pleased to have ILS Technology joining us as a M2M Evolution platinum sponsor and we are excited to see what their workshop has in store."
About ILS Technology
ILS Technology provides the world's leading ready-to-use, off-the-shelf cloud platform to connect enterprise IT systems to the devices and machines on which businesses depend. ILS Technology solutions are easy to deploy to any device without the need for months of complex programming or development. ILS Technology offers unparalleled security to protect company and customer data and ensure regulatory compliance.
Visit http://www.ilstechnology.com or http://www.devicewise.com for more information.