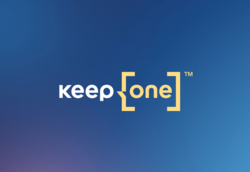 KeepOne offers a brand new solution for keeping anything from around the web.
(PRWEB) January 18, 2013
KeepOne.com is a simple tool used for storing the content uploaded from the Internet or personal sources. It features a unique technology which enables to create and keep collections online as well as to share them with a selected group of receivers. It offers functions that are not available within other services of this type. Beside posting pictures and links, people can store articles, films or create their own statuses.
Each of the unique posts on KeepOne is called "One". KeepOne users can like it, comment on it or recommend it to their friends. "Ones" can be easily saved in Collections – thanks to the drag-and-drop option, and be further categorized. Users can mark collections as public and make them visible to everyone or to specific people that can see their content, like family, friends from school or work. However, some collections can be private and visible only for their author, and hidden from other users.
KeepOne is a network space where people can share their interests with others or discover new topics by following the public collections. This site can be used for personal needs or for exchanging content among the co-workers as well. Thanks to KeepOne people can store the things that they have found on the Internet, come back to them any time they want and share with specific friends. The site saves time to search for once read or seen articles, photos and films.
The next revolutionary functions are about to be launched. "People will be amazed by the ideas and new quality that will make KeepOne even more user-friendly. Something awesome is coming..." promised KeepOne developers.
Providing an email address is enough to get the immediate access to majority of the options that KeepOne offers even before the creation of the account is confirmed. New users can also easily log in with just one click via three most significant social networks: Facebook, Twitter, Google+.
There are no unnecessary functions on KeepOne so storing and sharing of the content is practical and intuitive. The service is free, safe and there is no time limit for storing the content. KeepOne offers brand new solutions for keeping content online.
About KeepOne.com
KeepOne.com is the simple way to keep, create and share anything from the Internet. It is the only service that allows users to keep photos, articles, music, films and any great online content in a revolutionary type of posts called "Ones". For more information please visit: http://keepone.com