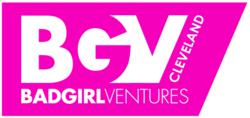 In addition to education and possibly funding, our participants walk away with a business plan and 50 to 100-plus connections.
Cleveland, Ohio (PRWEB) January 17, 2013
Micro-lending organization Bad Girl Ventures (BGV) is accepting applications until Jan. 31 from Northeast Ohio women startups for the Cleveland Spring 2013 BGV course. Selected applicants will be considered for a $25,000 low-interest business loan and participate in the organization's nine-week business course for free.
BGV offers business education and funding to women entrepreneurs seeking capital and training to grow their startups. Interested business owners can RSVP to attend a free informational session Jan. 23 at 5:30 p.m. EST at the Market Garden Brewery in Ohio City.
The micro-lending organization selects 10 female entrepreneurs to participate in its nine-week business course every spring and fall, at no charge. During the course, selected applicants connect with other local business owners, learn how to run a business, and develop a business plan. At the end of each session, one woman-owned startup is awarded a $25,000 low-interest loan.
"Past participants say networking is one of the most valuable takeaways from the course," said Reka Barabas, Director, Bad Girl Ventures Cleveland. "In addition to education and possibly funding, our participants walk away with a business plan and 50 to 100-plus connections. This helps prepare them for growth whether they're awarded the loan or not."
Classes for the spring course start Feb. 23 and will be held Saturday mornings from 9 a.m. to noon EST at the Cleveland State University (CSU) downtown campus. CSU faculty, students and alumni will serve as business coaches, mentors and discussion facilitators.
"We select women entrepreneurs across a range of industries who demonstrate strong leadership capabilities," said Barabas. "We encourage all applicants to research their business ideas and share details about the target audience, competitive edge and likelihood for success of their products/services."
Only women-owned startups less than five years old can qualify to receive the $25,000 business loan and participate in the course at no charge. Past loan recipients include the catering company and microbrewery Hungry Bee, baby equipment rental company Babies Travel Too, online apartment rental service Renter's Boom and strength training program Birdtown Crossfit.
BGV business classes are open to the public. Male and female aspiring entrepreneurs and current business owners can register for classes at any time. Individual sessions cost $35 each. The full nine-week business course costs $225. CSU faculty, staff and students receive a $25 discount off the nine-week course. Click here for more information and to register.
About Bad Girl Ventures
Bad Girl Ventures (BGV) is a 501(c)(3) non-profit dedicated to its mission of building and sustaining well-managed, profitable women-owned businesses by providing female entrepreneurs with guidance, education and access to capital. BGV Cleveland educated more than 200 entrepreneurs and awarded or facilitated $115,000 in loans since 2011. Visit http://www.badgirlventures.com for more information.