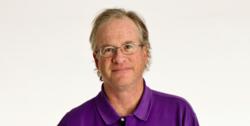 I am honored to be able to continue to serve the AJGA in this new capacity.
(PRWEB) January 17, 2013
Jim Nugent, longtime American Junior Golf Association Board member, has been named the new President of the AJGA Board of Directors. Nugent has been a member of the Executive Committee since 1993, and he replaces Gayle Champagne, who served as President of the Board since 2004. Champagne will remain on the AJGA Board of Directors, which she joined in 1994.
"I'd like to thank Gayle for the outstanding leadership during her nine years as president," Nugent said. "I am honored to be able to continue to serve the AJGA in this new capacity."
In conjunction with AJGA Chairman of the Board J.R."Digger" Smith, Nugent will provide direction and guidance to AJGA Executive Director Stephen Hamblin and the Board of Directors. Nugent will be involved in maintaining and cultivating sponsors as well as ensuring the Association's standards are consistently met and exceeded.
One important focus will be fully funding the AJGA's financial assistance program, the Achieving Competitive Excellence (ACE) Grant. Nugent and the Board of Directors will direct a capital campaign to strengthen the ACE Grant's fiscal future and ensure the program's long-term success.
"The ACE Grant has made an enormous impact on the lives of many kids," said Nugent, who in 2010 founded Global Golf Post, the world's first digital-only golf news publication. "We want to be able to impact more kids and not have to turn anyone down who has qualified for an ACE Grant."
In addition to his work with the ACE Grant, Nugent and the board will examine ways for AJGA members to "pay forward" the opportunity the AJGA has given them. With a continued focus on volunteerism, Nugent looks to see today's members help strengthen the organization for the next generation.
"Jim has been a longtime friend and supporter of golf at every level," Hamblin said. "His knowledge and expertise will be invaluable as we look to improve our service to junior golf in the years ahead. We are excited to have him in this new leadership role."
For more information, please contact Alexis Witman (awitman(at)ajga(dot)org) in the AJGA's Communication Department at 678-425-1788.
About the American Junior Golf Association
The American Junior Golf Association is a 501(c)(3) nonprofit organization dedicated to the overall growth and development of young men and women who aspire to earn college golf scholarships through competitive junior golf. The AJGA provides valuable exposure for college golf scholarships, and has an annual junior membership (boys and girls ages 12-18) of approximately 5,500 junior golfers from 49 states and more than 40 countries. To ensure scholarship opportunities for all junior golfers who have the skill, the AJGA created the Achieving Competitive Excellence (ACE) Grant program to provide financial assistance to young players in need.
Titleist, the AJGA's National Sponsor, has been the catalyst and driving force behind the Association's success since 1989. Rolex, which is in its third decade of AJGA support, became the inaugural AJGA Premier Partner in 2004. In 2007, after 12 years of support, Ralph Lauren became the AJGA's second Premier Partner.
AJGA alumni have risen to the top of amateur, collegiate and professional golf. Former AJGA juniors have compiled more than 500 victories on the PGA and LPGA Tours. AJGA alumni include Stewart Cink, Matt Kuchar, Hunter Mahan, Phil Mickelson, Tiger Woods, Paula Creamer, Cristie Kerr, Inbee Park and Morgan Pressel.
#AJGA#