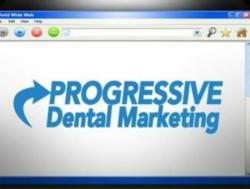 Dunedin, FL (PRWEB) January 16, 2013
Progressive Dental Marketing is now marketing for dental professionals internationally, expanding their reach into Pesaro, Italy. Marketing since 2009, this is their second international client, their first being from Vancouver, B.C.
Currently marketing for dental professionals in 28 out of the 50 states plus Washington D.C., PDM continues to build their clientele within the United States, but they are very excited to expand internationally. There are approximately 1,500 laser gum surgery specialists in the United States, which has been the focus of their dental marketing so far.
Dr. Fabio Rossini is a laser periodontist and a licensed medical doctor who studied at the University of Pennsylvania. He is taking the Laser Assisted New Attachment Procedure, specially designed for gum disease treatment, international. He will be the first doctor in Italy to offer LANAP.
Dr. Rossini met CEO Bart Knellinger at the AAP LANAP meeting and decided to join him and his online marketing campaigns. As a client with PDM, Dr. Rossini will have the benefits of all of their marketing available to him including press release and article packages, inbound lead call tracking and staff training, a YouTube channel and a keyword-optimized web presence through a LANAP oriented website.
For more information about the benefits of dental marketing through PDM or to find a LANAP doctor in your area, contact PDM today by visiting http://www.progressivedentalmarketing.com or call 1-888-600-4996.
Progressive Dental Marketing has practiced several marketing strategies to bring dental professionals online visibility. Bart Knellinger, the founder of Progressive Dental Marketing, was born and raised in Palm Harbor, FL and grew up in his father's dental office. Combining his personal experiences with his widespread involvement in sales, he brings extensive clinical information to his marketing firm. Based out of Dunedin, FL, Progressive Dental Marketing offers periodontal and dental offices successful promotion approaches in radio, TV, direct mail, billboard and internet marketing. Focusing on dental professionals across the country, Progressive Dental Marketing aims to increase their visibility regardless of location or demographic. To learn more about Progressive Dental Marketing, visit their website, http://www.progressivedentalmarketing.com and call (888)-600-4996.