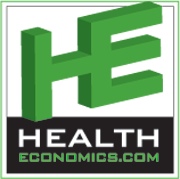 "The pharmaceutical industry has significant reimbursement hurdles, including price cuts in Europe to achieve market access and health reform challenges with the second Obama Administration.
Ponte Vedra Beach, Florida (PRWEB) January 18, 2013
Today's Newsletter from HealthEconomics.Com covers a fascinating overview of the history of evidence-based medicine (EBM), and describes the role of the patient in interpreting and applying EBM to their own health care. The article also discusses the physician's dilemma of choosing either an evidence-based treatment plan that is based on population impact or one that predominantly considers the individual patient. Which is correct? The original article was sourced from the January issue of the American Medical Association Journal of Ethics.
Are drug price cuts to achieve reimbursement in the United Kingdom actually undermining pharma's value story for their drug products, or is this tactic helping to bolster the cost-effectiveness story? Another top story reports Lucentis (ranibizumab) for impaired sight in some patients with diabetic macular edema has now won the backing of NICE, after the makers of the drug agreed to discount the price and provide additional evidence of efficacy. The story, originally published by Bloomberg, is covered in HealthEconomics.Com News.
How is the second Obama Administration going to affect healthcare access, payment reform, Medicare, Medicaid, healthcare quality initiatives, and the pharmaceutical industry? In an article by PharmaPro.Com, key issues are outlined. Some challenges pre-date the Affordable Care Act (ACA) and others have been caused by the passage of the ACA. Challenges include an undetermined impact of the individual mandate, reduced patient access to physicians, increased medical care wait times, and expansion of state Medicaid programs. The steps that the pharmaceutical industry needs to take to succeed in this post-election arena are detailed in this article on HealthEconomics.Com.
About HealthEconomics.Com: A pioneer in the field, HealthEconomics.Com is the global authority in healthcare value and market access. Each day, HealthEconomics.Com compiles the latest news, policy updates, resources, conferences, and jobs for BioPharma's professionals involved in health economics, outcomes research, market access, and pricing. A trusted resource, HealthEconomics.Com's comprehensive content is carefully selected by a discerning health economist editor, making it the most visited website for healthcare value and market access in the industry, with visitors encompassing all corners of the globe.
News Media interested in receiving the most current information on healthcare value and market access may obtain a free subscription to HealthEconomics.Com by visiting the site or by clicking on the following link: Subscribe to HealthEconomics.Com Newsletter.