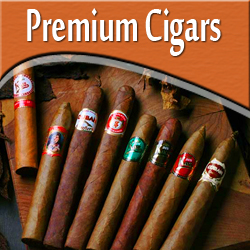 "Many people do not realize just how much work Mr. Patel puts into these cigars,"
(PRWEB) January 18, 2013
One of the most popular cigar brands in the country, Rocky Patel has set the standard for taste and quality for over 15 years. This commitment to excellence shown by the company's namesake owner and guiding mind inspires a devoted following among cigar connoisseurs. Nick Gordon, True Tobacco's general manager, said Patel fans would find a lot to like in the sale.
"Anyone who loves Patels should not miss this sale," he said. "We are discounting everything from single sticks to 20-count boxes. This is a great opportunity to fill up a humidor with genuine Patels."
Gordon said what makes Rocky Patel cigars unique in the industry is his level of hands-on involvement with his company from creating custom tobacco blends to traveling and personally meeting customers and retailers the world over.
"Many people do not realize just how much work Mr. Patel puts into these cigars," Gordon said. "These blends can take over a year to craft. He's on the road more than 300 days a year looking for new tobacco varieties and winning over new customers. Yet, he still manages to keep his cigars affordable. It makes the values True Tobacco is offering even more incredible."
True Tobacco offers not only Patel's latest works like the Vintage 2003 and Xen by Nish Patel, but it also showcases classic cigars like the Decade and the mysterious Rocky Patel Fifty. Whether a devotee prefers junior, toro or double corona cigars, every size in the Patel roster is present. Even the legendarily robust Edge Missile Torpedo Maduro in its diamond-shaped box is represented—and discounted.
The sale has something to suit every budget. Single sticks start at just $5.99. Many 20-cigar boxes are discounted up to 25 percent for savings that may not be seen again this year. Aficionados can save over 35 percent on the Best of 5 Sampler Pack and the Best of Sampler Kit.
With each Rocky Patel purchased, customers will earn True Tobacco loyalty points they can redeem for free products. Stocking up on extra stogies and ordering over $200 of merchandise snags free shipping, too. Plus, there is a special discount for anyone who shares the contents of his shopping cart on social media.
Based in Southern Florida, True Tobacco is an online purveyor of the world's finest cigars. It strives to offer the lowest prices possible for fresh, aromatic sticks of the highest quality at the greatest convenience to the customer. True Tobacco secures a wide selection of cigars and cigarillos from premier makers, and then combines them with rapid shipping and caring customer service. The company frequently offers incredible deals and promotions that enable devotees to enjoy a wide variety of cigars.