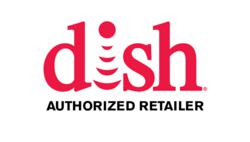 Santa Ana, CA (PRWEB) January 17, 2013
DISH Network recently announced it will now offer the Hopper DVR with Sling technology already built-in. What does this mean for DISH subscribers?
New DISH Network customers (or current customers who upgrade) with the Hopper/Sling combo can now watch their home DISH programming through their computer, phone or tablet devices. What's more, the new Hopper also has a built-in Wi-Fi component that allows easy connectivity to wireless Broadband Internet without any extra accessories.
The Hopper Whole-Home HD DVR was already one of the most advanced DVR on the market. It offers customers up to 2,000 hours of recording capability - the most available by any provider to date. Plus its "PrimeTime Anytime" functionality records primetime programming on ABC, CBS, FOX and NBC then gives you the option to skip over commercials with an AutoHop feature. Needless to say this feature has been somewhat controversial with certain advertisers and the main networks mentioned.
Two additional features will be available on the Hopper with Sling DVR - "HOPPER TRANSFERS" and "DISH EXPLORER". HOPPER TRANSFERS allows users to transfer home DVR recordings to their iPad and watch them on the go. Conveniently, transferred shows will stay on your iPad even if they are deleted from the DVR. DISH EXPLORER offers a wide new range of interactive features like a Rotten Tomatoes interface, on-screen instant access to shows on Twitter and the ability to use your iPad as a remote control.
The Hopper with Sling is truly a big step in the right direction for home entertainment. Being only January, it'll be exciting to see what else DISH Network unveils this year that further improves the TV viewing experience.