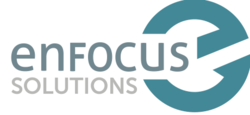 At some companies, successful business process improvement projects have been considered failures, simply because the return on investment wasn't large.
San Antonio, TX (PRWEB) January 22, 2013
When it comes to business process improvement (BPI), the place to start is on the process that will produce the biggest benefits, according to Enfocus Solutions Inc., architects of the revolutionary business analysis and requirements management tool Enfocus Requirements Suite™.
Although all BPI projects are designed to yield benefits, some will have bigger returns than others. And, at some companies, successful BPI projects have been considered failures, simply because the return on investment wasn't large.
John Parker, CEO of Enfocus Solutions Inc., advises BPI professionals to start on the project or process that will realize the biggest benefits the soonest, which will attract attention and create momentum for further BPI projects.
Parker explained that a lot of companies choose large complex areas for the first project, which can significantly increase the risk of failure. "There is high probability that your team will run out of energy and money before the project is complete," he said. "It is very important that you learn to walk before you run."
Additional insights for successful BPI projects are contained inside Enfocus Requirements Suite™, the only business analysis and requirements management tool that comes with hundreds of practice aides, user guides, templates, and resources to help companies improve their business performance. Guidelines include the following:
Treat BPI as a project and not as a routine daily activity. "Organizations that treat BPI as something that their already over-stretched staff should simply fit in around their normal daily activities are often not successful," said Parker. For successful BPI, it's imperative to designate ample time, resources, and effort.
Use a Process Classification Framework. Starting with a process framework or reference model can significantly accelerate process analysis, design, and modeling activities, providing analysis professionals with a strong foundation on which to build.
Solicit ideas and input from both workers and managers. Managers play an important role in BPI projects but the really key people are the workers who actually carry out the business processes on a day-to-day basis and know where the problems and workarounds are.
Create a process map for the current and ideal state. Process maps should be used to gain an understanding of the current situation ("As Is") and to document the ideal state ("To Be"). Activities discovered through process mapping reveal linkages among organizational resources and the products and services that are produced and delivered to customers.
Benchmark the current process. The use of benchmarking can provide a sense of urgency to change and find new ways to reduce costs, increase revenues, speed delivery, or increase customer satisfaction.
Ensure organizational buy-in. To achieve buy-in, it's important to ask workers for their opinions and ideas, explain why things need to change, and be open and respond honestly to questions and concerns.
All these activities and more for successful BPI can be performed with Enfocus Requirements Suite™, a hosted business analysis solution that backs requirements management automation with a proven framework for business analysis and a knowledgebase of tools, practice guides, resources, and training courses. With Enfocus Requirements Suite™, users, stakeholders, business analysts, and IT professionals can work together to improve processes and drive more value to a business's bottom line.
More information about Enfocus Requirements Suite™ is available at http://www.EnfocusSolutions.com.
About Enfocus Solutions Inc.
Enfocus Solutions Inc. helps businesses spur innovation, save time, and cut costs by capturing, managing, and leveraging the requirements of their people, processes, and technology. Its flagship product, Enfocus Requirements Suite™, a web-based tool, automates business analyses and requirements management best practices to enable successful enterprise IT project delivery. The tool is the only application available that permits and encourages stakeholders to directly contribute and collaborate with IT project teams. Enfocus Solutions Inc. is a privately held company headquartered in San Antonio, Texas.