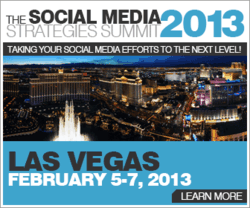 Mr. Yolton will delve into the details of how to spread and gauge SAP's brand-level presence on social media outlets
Las Vegas, Nevada (PRWEB) January 18, 2013
Mark Yolton brings a wealth of experience as a pioneer of social media and its rapid evolution in the business world. Mr. Yolton's presentation, "Going Beyond Social Media to Social Business," will underscore the importance of SAP's brand and voice in the global marketplace, use of social networking tools, and innovative social networking methods geared to help over 200 million in 200+ countries connect, interact, engage, and coordinate on ways to enhance company production.
Mr. Yolton will delve into the details of how to spread and gauge SAP's brand-level presence on social media outlets such as Facebook, Twitter, LinkedIn, and a bevy others that are rapidly spiking in popularity.
He will discuss important aspects to company success and discuss pivotal issues such as training, metrics and analytics, internal consulting, playbooks, governance, operating model, and strategies for SAP business units to lead with and leverage social media in their operations.
The presentation will deliver essential points intended to help companies engage with customers and collaborate with peers, heighten the power of physical events with integrated online experiences and spread the vision of social business both internally and externally.
About SAP:
SAP has established itself as the world leader in enterprise software. SAP has also earned international visibility for its innovation in business analytics, cloud computing, business-enabling technology, and mobile solutions for small, medium, and very large enterprises in 24 industries across the globe.
About GSMI:
GSMI is a leader in the industry of executive education, creating conferences, summits, workshops and training sessions that combine rich learning environments with the opportunity to network with today's most relevant thought leaders, speakers and practitioners. GSMI's annual events have reached 70% of the Fortune 500 companies, in over 30 countries, covering topics that today's leaders find most challenging and inspiring. More information about Global Strategic Management Institute's upcoming educational events for professionals please visit our site.