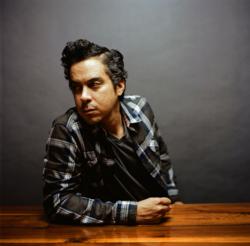 M. Ward told a New York Times writer. "Sometimes it's as insignificant as a friend of yours saying something, a turn of a phrase. Other times it's like an epiphany moment or just something beautiful that you see."
Napa, Ca (PRWEB) January 17, 2013
One half of Grammy-nominated duo She & Him as well as one with the talented group of friends collectively know as Monsters Of Folk, M. Ward is a self-effacing artist who has created most of his recorded work in or near his Portland, Oregon home. His latest release, A Wasteland Companion, forms a diary of sorts, of the singer and guitarist's journeys here and abroad.
I can trace all my songs to a specific moment: M. Ward told a New York Times writer. "Sometimes it's as insignificant as a friend of yours saying something, a turn of a phrase. Other times it's like an epiphany moment or just something beautiful that you see."
This latest release was a unique and ambitious undertaking, designed to take him away from his comfort zone. As Ward admits, "Between now and when I made Hold Time there has been a lot of traveling which requires a lot of reckoning with what to leave behind and what to carry – material and otherwise – and thinking about what I want versus what I need, creatively and otherwise. I wanted to get a reflection of that on the album. It was a process of stripping away my security blanket, which is the same four walls I always record in.
Tickets for M. Ward plus Alela Diane are $27. They are on sale now and can be purchased through the theatre website at http://www.uptowntheatrenapa.com, at Ticketmaster (http://www.ticketmaster.com) or at the theatre box office (please call 707.259.0123 ext. 6 for hours). To find out more, please visit http://www.uptowntheatrenapa.com.
The Uptown Theatre Napa is downtown's ultimate destination for live concerts. Nestled in the famed West End district, this stunningly restored art deco masterpiece showcases only the finest acts, featuring music, comedy and more. An historic landmark, the Uptown offers a phenomenal, intimate live show experience, with excellent site lines and world class sound and lighting. As concert venues go, this is the place to be. Every seat is a great seat so buy concert tickets now!
###