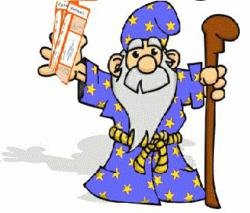 (PRWEB) January 17, 2013
Before the season started the Miami Heat had a lot of pressure to repeat as NBA Champions. So far they look like they can repeat, posting a top record in the East and the entire NBA. The big 3 of Lebron James, Chris Bosh, and Dwyane Wade have fans attending games with confidence they will see a victory. Tickets this season have been popular with the fans, due to the chance to repeat, but have remained inexpensive on the resale market. American Airlines Arena is packed with excitement, and fans show up ready to cheer their team to victory. Heat fans cannot wait to cheer on Lebron, Bosh, Allen and Wade as they make a playoff push. The place to check out for the best deals on Miami Heat tickets is Whiztix.com. This website is a free to use ticket search engine, which helps fans compare ticket sites. Tickets to Heat home games at American Airlines Arena are selling out but Whiztix users can find resale prices below face value of the seats. According to Whiztix.com, tickets to the Rockets vs Heat game on 2-6-13 can be found for $ 29 dollars. Prices to the home games are very dependent on the team they play. Prices range from $ 20 (Charlotte Bobcats) to $ 137 (Oklahoma City Thunder).
Miami Heat tickets are available for every home, and away game. Fans from all over the globe can see the Heat play and cheer their favorite team to victory. The Heat have 41 exciting road games giving fans from across the US 41 different opportunities to see their team play and the NBA Champs at another arena besides American Airlines Arena. Heat fans from New York can see their team play the Brooklyn Nets live from Barclays Center on January 30, 2013. The Heat also play the Atlanta Hawks on February 20, 2013, tickets to this game can be found on Whiztix for around $65.
Other cities the Heat will be visiting between January and April include Boston, New York, Indianapolis, Toronto, Oklahoma City, Atlanta, Chicago, Philadelphia, Minneapolis, Milwaukee, Cleveland, Orlando, New Orleans, San Antonio, Charlotte, and Washington D.C. Tickets to these games have been selling fast and will continue to do so because the Miami Heat are fun to watch and the NBA Champions of last season.