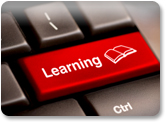 We're seeing a big increase in the demand for eLearning localization. Our eLearning projects have doubled in volume since 2009 and we expect them to double again in 2013.
New York, NY (PRWEB) January 17, 2013
Over the past year, New York-based translation and localization agency Acclaro has experienced a 250 percent growth rate in the demand for eLearning localization services from their prospects and clients, and 2013 will see even greater numbers according to Vice President Ora Solomon.
"There has been an increase in eLearning adoption across the board in all industries, and as a result we're seeing a big increase in the demand for eLearning localization. Our eLearning projects have doubled in volume since 2009 and we expect them to double again in 2013."
In 2012 alone, 10 percent of total revenue at Acclaro came from eLearning localization services. This unprecedented demand is caused by both the increased volume of companies entering the global market at an earlier phase in their evolution (i.e., technology companies with low barrier to entry for new markets), as well as the booming trend of eLearning as an economical and convenient staff training solution.
For the first time, companies are giving foreign language eLearning tools the same investment as their English language counterparts. Global brands are pioneering this newfound commitment to international employees for good reason. Because many companies now have more staff abroad than in the United States, investing in personalized eLearning has become essential to brand consistency across cultures. "Leading brands understand the value of training foreign employees on equal footing as in the U.S," says Solomon.
Profitable companies have always recognized the return on investment (ROI) of high quality training materials, and now they are putting the same value on eLearning for foreign language staff.
"Companies are spending a lot of money on employee training, presuming that a well-trained employee who buys in to the brand and truly understands the products and services will provide better support to the end customer, ultimately leading to more sales. There lies the ROI," said Solomon.
In 2013, Acclaro expects to see revenue growth of at least 100 percent from eLearning translation and localization services. ELearning poses unique language, technical and cultural challenges, from matching the timing of voiceover audio with its respective on-screen written components to establishing cultural relevance through regional tone and style.
To adapt to the growing demand of eLearning localization and translation services, Acclaro is ramping up resources. Solomon comments, "In 2013, we will continue to build our global team of linguists, voice talent and technical staff to support online training and video translation projects. We need to move quickly to stay abreast of changes in the eLearning tools and technology." Acclaro is also expanding its pool of talent with professional multimedia producers, sound engineers and subject matter experts to support the growing demand for eLearning translation and localization services.
About Acclaro
Acclaro is an international translation and localization agency that helps the world's leading brands succeed across cultures. With its global headquarters in New York and offices and affiliates in San Francisco, Boston, Buenos Aires, Bangkok, Tokyo and Paris, the agency translates websites, marketing campaigns, documents and software for global enterprises, giving clients an authentic voice in key language markets.