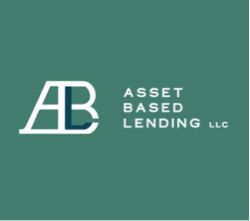 Current trends in the regional residential real estate markets have created ideal opportunities for real estate investors to purchase and rehab properties with record returns on investment
Hoboken, New Jersey (PRWEB) January 23, 2013
ASSET BASED LENDING, LLC (ABL), based in Hoboken NJ, closed 71 hard money loans totaling $10mm in 2012 in New York, New Jersey, Pennsylvania, Maryland and the District of Columbia. ABL has made over 110 local residential real estate loans and investments totaling over $15mm since 2010.
ABL finances hard money loans in the New York metro area, New Jersey, Connecticut, Pennsylvania (Philadelphia and Allentown corridor), Maryland, Virginia, and Washington D.C. The company works with real estate investors and property owners who are in need of capital when traditional lenders like banks are not willing to lend. The company employs a common sense underwriting process focused on the property asset and the borrower.
Asset Based Lending, LLC is a hard money lenders and a specialist in short-term lending. ABL provides hard money loans to finance the purchase and rehabilitation of distressed and foreclosed residential and mixed-use commercial properties as well as offer rehab and construction loans.
Through the company's new website, http://www.abl1.net, a borrower can prequalify for a loan by filling out a simple form, join the company's mailing list, or download all the necessary forms that are needed to complete the application process.
Founded in 2010, ABL has consistently received praise from its borrowers who have noted ABL's flexibility, quickness, and no-hassle closings. ABL's borrowers point to the company's creative lending solutions as well as its willingness to provide financing in a timely manner.
As a direct lender, ABL is able to offer lower rates because there is no middle man involved. The company's mission is to help real ABL provides twelve-month bridge financing to purchase and rehabilitate distressed and foreclosed residential and mixed-use commercial properties.
Paul Ullman, Co-founder and Chief Investment Officer of ABL explained: "Current trends in the regional residential real estate markets have created ideal opportunities for real estate investors to purchase and rehab properties with record returns on investment."
Daniel Leyden, Co-founder and Chief Financial Officer of ABL added: "Our business is built to respond quickly and reliably to investors who want to capitalize on opportunities right away. Our company is well positioned to help local investors initiate and complete their residential real estate projects."
ABL is able to finance residential and mixed use real estate projects that range from $75,000 to $1,000,000. The company only funds non-owner occupied residential properties.