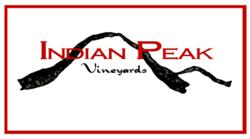 Manton, California (PRWEB) January 18, 2013
Indian Peak Vineyards, a small family owned and operated winery in Manton, California, announced that the winery will be supporting the Michael J. Fox Foundation for Parkinson's Research by joining forces with Team Fox.
Five million people worldwide are living with Parkinson's disease, a chronic, degenerative neurological disorder. In the United States, 60,000 new cases will be diagnosed this year alone. There is no known cure for Parkinson's.
Team Fox is The Michael J. Fox Foundation's grassroots community fundraising program. Its members include thousands of people worldwide who generate funds and awareness for Parkinson's disease research. All funds raised through Team Fox go directly to MJFF to advance its mission: to accelerate the delivery of life-changing treatments, and ultimately a cure, to people with Parkinson's disease.
Winery owners Fred and Donna Boots chose to support the Fox Foundation after observing how Parkinson's affected the life of their business consultant, J. Basil Dannebohm.
"While medication certainly helps, we notice that Basil still faces significant struggles every day. Seeing how the disease affects him, Fred and I want to see a cure for Parkinson's. We feel the Michael J. Fox Foundation is proactive in the field of research and decided that working with Team Fox is the perfect fit for the winery," said Donna Boots, President of Indian Peak Vineyards.
Dannebohm was diagnosed in the summer of 2012 after numerous medical tests and four years of unexplained fatigue, muscle cramping, mental fogginess, weakness and shaking.
The winery, located at 2200 feet elevation on the western slope of Mount Lassen in Northern California, has pledged to donate 60 cases of wine to the Fox Foundation for its various fundraising events. Additionally, through May 31st, 2013, the winery has pledged to donate $3.00 for every bottle of their best selling dessert wine to Team Fox.
Donna's Dessert Wine was the silver medal winner of the 2009 San Francisco Chronicle Wine Competition and the 2009 Finger Lakes Wine Competition in the state of New York. Made from Syrah, the wine is a mixed vintage port, aged for one and two years in oak. This wine has been described as, "a very rich wine, full of a harmonious blend of black cherry, plum and a hint of brown sugar."
For more information, visit the winery's website at http://www.indianpeakvineyards.net.