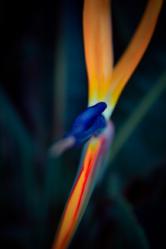 Franklin Lakes, NJ (PRWEB) January 17, 2013
PrintedArt today announced that it will show some of the images in the PrintedArt collection in a temporary exhibit at the Ridgewood Coffee Company in Ridgewood, NJ. The exhibit will run from January 16 to February 14 during opening hours of the coffee shop at 90 East Ridgewood Avenue.
"We are looking forward to showing some of our best artwork to a local audience", says Klaus Sonnenleiter, president and CEO of PrintedArt. "The Ridgewood Coffee Company has a history of supporting the local art scene and being a meeting place for artists in the tradition of the European coffee houses."
PrintedArt will show the works of Carly Erin O'Neil, Richard Silver, David Halperin, Manny Akis, Brad Mitchell and Larry Donnelly. Each piece is produced with acrylic finish for a float-on-the-wall display. The artwork is available for sale and can also be ordered online.
About PrintedArt
PrintedArt is a web-based fine art photography collection, hand-selected by our experienced staff of curators who have created a highly selective gallery for the home decor and hospitality markets.
Every image in the collection is produced in a modern gallery-grade display format with acrylic finish, as a gallery-wrap canvas panel or as a wall mural.
The PrintedArt Photolab allows customers to print their own images in the same professional quality as our fine art collection.
For more information, contact PrintedArt at info(at)printedart(dot)com or at +1 201 301 9113.
About Ridgewood Coffee Company
The Ridgewood Coffee Company specializes in craft coffee and tea from specialty roasters. It is located in downtown Ridgewood and is open daily from 6:30am to 9pm (11pm on Friday and Saturday).